Moto G7 Plus vs Moto G7 vs Moto G7 Power vs G7 Play: battery life comparison
10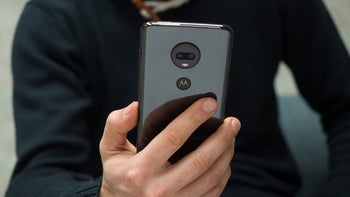 We compare battery life on all four new Moto G7 phones to see whether these phones share a battery life as similar as is there appearance.
We have the basic Moto G7 Play, the Moto G7 and G7 Plus, all three with a 3,000mAh battery, and then the Moto G7 Power, a phone built around great battery life and featuring an absolutely massive 5,000mAh battery cell.
While it's clear that there will be at least some differences, we were curious to see the exact difference in battery life between these phones. Let's take a closer look.
Battery Life Test
| Model | Battery size |
| --- | --- |
| Moto G7 Play | 3,000 mAh |
| Moto G7 Power | 5,000 mAh |
| Moto G7 | 3,000 mAh |
| Moto G7 Plus | 3,000 mAh |
Among these four new Motorolas, there is one that is focused on bringing the absolute best battery life and that model is the Moto G7 Power.
The Power comes packed with a 5,000mAh battery, much larger than the 3,000 mAh cells installed on all other G7 models.
Combine the large battery of the Power with its efficient processor and 720p HD display that is not very taxing, and it's not a surprise then that the G7 Power lasts longer than the other phones in the series. What was a shock to us, however, was not just that this phone was the longest lasting among these four, it was also the longest-lasting phone we have
ever
tested, and that's quite the achievement! Motorola says that you can expect a full 3 days on a single charge, and we feel that those expectations are actually justified on the Power, it's battery life is that solid.
The affordable Moto G7 Play also scores an excellent nearly 11 hours and a half on our test, more than most other phones that we have tested, and with moderate use you can get two days off the charger on the Play.
The two higher end models in this series, the G7 and the G7 Plus actually score lower than their cheaper siblings: the reason for that might be in the more taxing Full HD displays on both of them, or something else. Battery life on both the G7 and the Plus average around 9 hours and 20 minutes, a respectable score that grants you about a day, or a day and a half off the charger.
Charge Time Test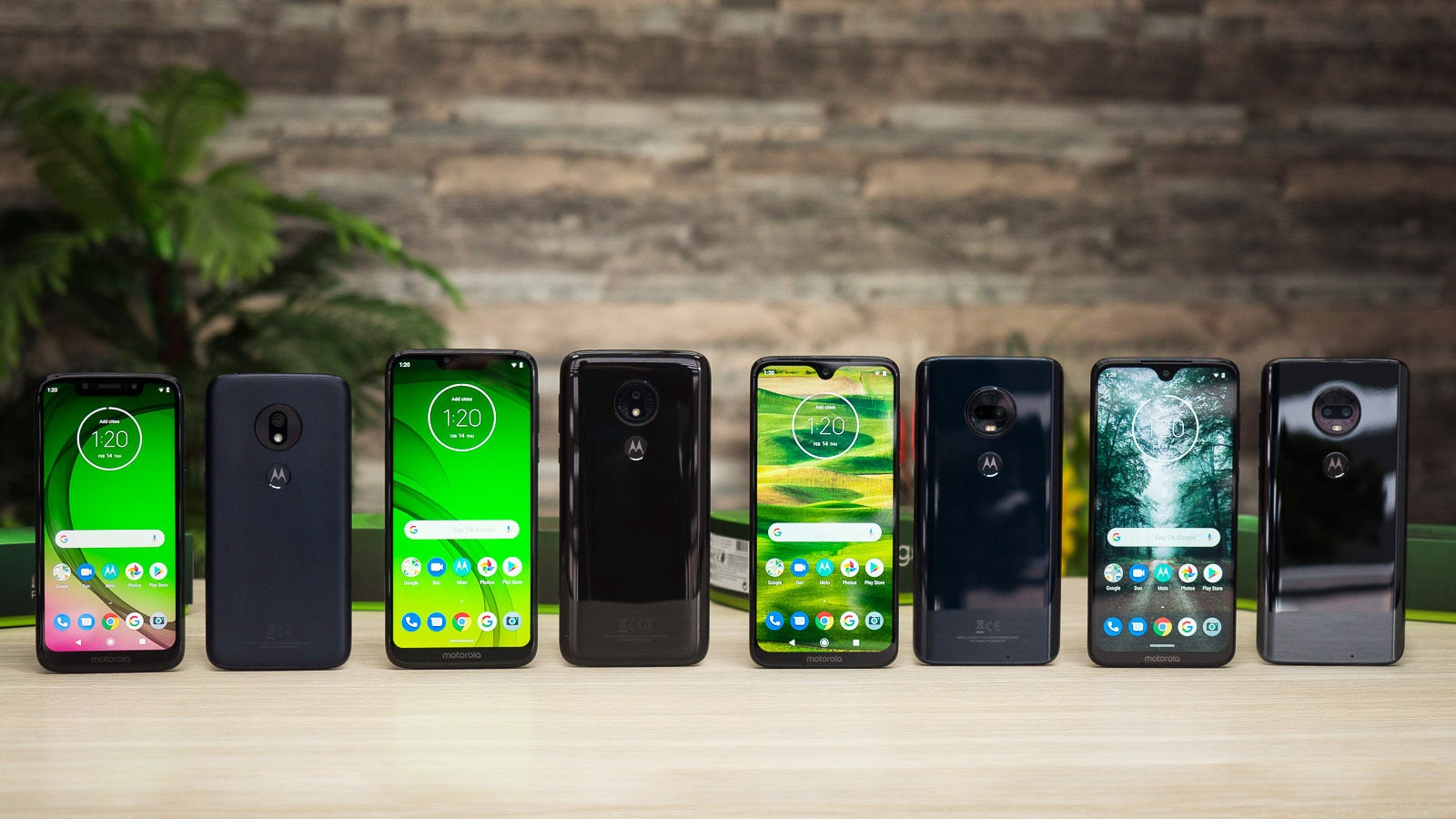 | Model | Peak Charging Speed |
| --- | --- |
| Moto G7 Play | 5 watts |
| Moto G7 Power | 18 watts |
| Moto G7 | 24 watts |
| Moto G7 Plus | 27 watts |
Battery life is not the only part of the battery equation: how fast you can recharge your phone also counts a great deal, especially when you forget to plug in your phone overnight. Good news is that in this regard the new Moto series provide another pleasant surprise: the Moto G7 Plus here again shocked us by being the fastest phone to go from 0 to a full, 100% charge in just 48 minutes.
This is achieved thanks to the 27-watt Motorola TurboPower charger included in the box with the phone, but also because its battery is not all that huge at 3,000mAh capacity. Nonetheless, from a user point of view, what matters is how fast you charge your phone, and this one does it wickedly fast:
Moto G7 Plus Charging Times:
10 minutes - 25%
15 minutes - 43%
30 minutes - 80%
48 minutes - 100%
Even if you forget to charge the Moto G7 Plus overnight, you only need to charge it for half an hour to reach an 80% charge level.
The Moto G7 also charges up quickly, taking just an hour and a half for a full charge, but it's nowhere nearly as fast as the G7 Plus.
The Moto G7 Power might have an absolutely amazing battery life, but it does not have the fastest charging technology available and it takes a longer while to charge. It takes nearly two hours and a half to fully charge up the Power.
Finally, the basic Moto G7 Play with its puny 5-watt charger takes a full 3 hours and 5 minutes for a full charge.