Moto 360 Lollipop update completion delayed to the end of this week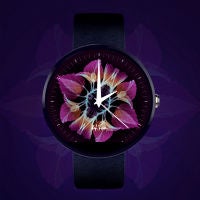 According to a Motorola Forum post, yesterday was supposed to see the completion of the
Android 5.0 Lollipop
update for the Moto 360. As readers have noted (and we can attest), that rollout didn't finish as it was supposed to; and, although we can't say why, we do have an update on the plans for the rollout, which is now expected to finish by the end of this week.
The same Motorola Forum post that had given yesterday (December 15th) as the day the Lollipop update would finish rolling out to Moto 360 users was updated at about 10:20 am EST with this note: "Removed detailed rollout schedule and some other items. All Moto 360 users should receive the update by the end of this week." The post has also been updated to remind users that there is no way to "force an upgrade out of turn", because there have been false rumors going around that rebooting or resetting your watch will help you get the update faster.
We can't say for sure why the update has been delayed, but presumably there were some bugs found in the software, and Motorola/Google wanted to get that sorted out. This is why Google does staged rollouts of software, of course. A small sample of users gets the software first in order to check for any potential bugs, before pushing it to the wider user base. The update should be finishing up soon though, so just be patient.