Motorola Lollipop update schedule says Moto 360 rollout should finish today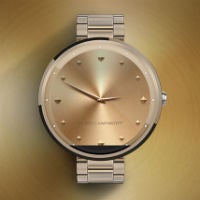 Five days ago, Google officially announced the
Android 5.0 Lollipop
update for Android Wear devices, and said that the update would be rolling out to users over the course of one week. With that time table in mind, all Android Wear devices should have the update available to install by Wednesday, and the Moto 360 is on track to beat that deadline today.
According to a Motorola forum post, the Lollipop update began rolling out to Moto 360 users last Wednesday in a staged rollout. Only 5% of Moto 360 users got the update that first day. The next day, December 11th, the update was pushed out to a total of 25% of Moto 360 users. Saturday the 12th got the number up to 50%; and, today, the update should finish rolling out and be available to all Moto 360 users.
Motorola says that the nickname for the update is actually "Coral", and lists the standard Android Wear 5.0 changes, including the official Watch Face API, an undo button for dismissed cards, the Quick Settings menu with Theater Mode, and new pages for battery and storage info. It doesn't appear that Motorola is adding in any other updates specifically for its devices.