Most expensive iPhones and iPads are sold in Brazil
29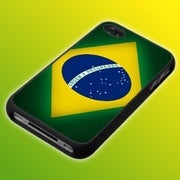 If you think that a brand new
iPhone
or
iPad
is a pricey investment, think again. For when you compare how much Apple products cost in some other countries, iPhones and iPads as priced in the U.S. seem relatively affordable.
Brazil currently holds the top spot
with the average price of an Apple product standing at about $1,348. That is roughly 28% more than the average price for Apple products sold at an Apple Store. Next comes Czech Republic where consumers have to pay $1,246 on average for an Apple gadget, and Thailand where the average price hovers at rougly $1,138. In comparison, Apple products are cheapest in Hong Kong where their average price stands at $785.
The reasons for Brazil leading the chart are taxation and import fees. First, there is this transaction tax called ICMS, which every importer needs to pay, after which comes a 9% social security tax, followed by industrial production taxes. Of course, import duties are imposed as well. And after all that trouble comes the problem with shipping these Apple products to the major cities, which takes at least a few hours by truck.
Yet there is hope that one day Brazilians will not have to pay an arm and a leg for an iPhone or an iPad. Reportedly,
Foxconn is about to build as much as 5 factories in Brazil
, which among other electronics, will assemble Apple products as well. The Brazilian government is eager to finalize the deal as each of the new factories will employ about 1,000 workers. Chances are that not having to import Apple products from abroad will bring their retail price down.