Most Windows Phone app downloads were for low memory handsets last month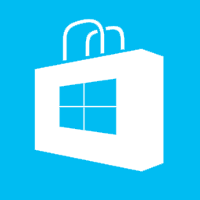 An interesting survey conducted by Microsoft found that in November, an overwhelming 71% of Windows Phone app downloads were destined for a low memory handset. The software giant considers a Windows Phone to be low memory if it runs Windows Phone 7 and is equipped with 256MB of RAM. It also considers a phone to have low memory if it runs Windows Phone 8 and comes with no more than 512MB of RAM.
The top five Windows Phone handsets based on app downloads for November, were all low memory models. Seven out of the top ten also fit the bill. Microsoft recommends that developers make sure that their wares can run on low memory models, saying that developers can double their potential market by optimizing their apps to run on such handsets.
Most of the top-grossing apps on the Windows Phone platform follow the freemium pricing method where the bulk of the revenue is generated from in-app purchases. Last month, 35% of developers' revenue came from in-app purchases while 11% was from the paid-app price. The highest grossing app category for November was "Games" followed by "Tools and Productivity," "Music and Video" and "Social". Developers are also generating money from advertising, which made up 53% of their revenue in November.
source:
Microsoft
via
PCMag