More claims about Google's Motorola X phone: huge battery, Sony camera sensor and Kevlar
68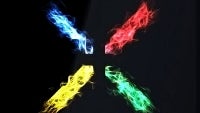 May 15
is fast approaching, and we are expecting Google to deliver the next grand version of Android - 5.0 Key Lime Pie - while
throwing in some hardware
for a good measure, like the
Motorola X Phone
project, and new Nexus tablet(s).
Motorola X should not actually be this year's Nexus phone, or Google might have a bit of explaining to do to other Android manufacturers, and after
the job posting that confirms its existence
, we now have a few more tidbits, thanks to Sniggly.
Toughness will apparently be taken care of with a Kevlar chassis, a material Motorola is already using for its current phones, while battery life is addressed by simply stuffing the X with
unit capacity in the realm of Moto's MAXX line
of handsets. Though still a prototype, the source said the handset managed to get them through several road trip hours on a charge with the GPS software constantly on, which usually is an activity that kills your juicer in no time.
The phone is allegedly planned to have a screen size about 4.8", though we've heard 5" before, the obligatory quad-core processor, and, thankfully, a
microSD card slot
, despite that storage is rumored to go all the way up to a 128 GB version. We'll have to see that last one to believe it, though if the
rumored $299.99 tag on Verizon with a contract
holds water, this might be the version to justify such pricing.
We saved the best for last - besides running stock Android at the moment, the phone is apparently outfitted with a
much better camera
than the crappy units Motorola currently uses, and the source said it could be a Sony sensor, as Apple's exclusivity with the Japanese has drawn to an end.
If this turns out to be true,
all flagships this year
but LG, are likely to utilize some variations of the "stacked"
Exmor RS
camera sensor from Sony, and we don't blame them - it takes much less of the valuable space inside a phone, and has
hardwired HDR abilities
in both pictures and video mode. The source mentioned that the camera on the prototype is pretty good already, yet with some issues that hint it's far from a finalized sensor-lens-software combo.
To summarize - come May 15, we could be looking at project X, the first Motorola phone with direct input from Google, which might sport a Kevlar back, screen in the 4.8"-5" range, quad-core processor, 3,000+ mAh battery, microSD slot, good amounts of storage, stock Android and an eventual Sony camera sensor. Sounds like a winner from Moto, but lets wait and see if and what of all this will materialize, and will there be any novel features with it, brought on by Android 5.0 Key Lime Pie, which the X is said to be the first phone with.
Thanks for the tip, Sniggs!
Recommended Stories