Sony Xperia Z HDR video compilation: less burn, more detail
28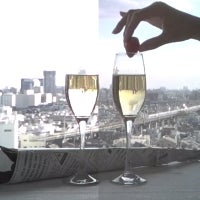 The new
Sony Xperia Z
flagship boasts a feature no other phone can brag with, and it is High Dynamic Range capture, but not only for still photography, but in videos as well.
The option is hardwired with the new
Exmor RS
sensor of Sony, and it merges footage with different exposure values on the fly to record the most distinctive scenes in tricky dynamic range situations - when shooting against a sunlit window, for instance, or with bright objects near darker ones in the frame, for example, where the conventional smartphone capture tends to overexpose or directly "burn" those areas.
A few impromptu samples with the
HDR video function
on have appeared, taken with the preproduction versions of the Xperia Z that were at CES and other places, and as you can see for yourself, the high dynamic range exposure trickery really does make a difference. The bonus footage is a middle-aged Asian guy caught doing pushups outside of the expo center at CES under a "Be Moved" billboard - 'cause tech shows are crazy like that.