Google and Motorola finally working on "X Phone" and tablet
72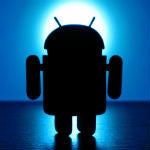 Ever since Google first purchased Motorola, the Android faithful have been waiting for this report. We've all been wondering when Google would finally jump in and make a device in-house, using its newly acquired hardware manufacturer, and it looks like the time is coming. The Wall Street Journal is reporting that Google and Motorola are working on a so-called "X Phone" and a tablet, both of which will be released next year.
Not a lot is known about the project, but the plan seems to be that the device will be a straight up Google device and be separate from the work that Motorola is doing with the RAZR line and other products. Former Google product manager, Lior Ron is reportedly in charge of the product. Ron had been part of the mapping team, and apparently is looking to provide great imaging on the new device with a top of the line camera and photo software. The Nexus line hasn't been known for top-notch photography, but admittedly, neither have Motorola devices, so it'll be interesting to see what happens there.
Flexible displays, ceramics, and other features to make the devices more durable are being explored, but nothing is definite yet. Word has it that the phone will come first and the tablet later, but no word on when either will be released. Also no word on if these will carry the Nexus name, but that seems likely since it is the brand that Google has been putting on all of its products from phones to tablets and supposedly also the in-house Chromebook that's being made.
We'll definitely bring you more when we hear it, but we wouldn't expect much until at least Google I/O which is scheduled for May 15-17.