More J.D. Power hardware for Verizon, tops in network quality in 5 of 6 regions
10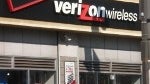 Verizon is dusting off the mantle and is
making room for more trophies
from J.D. Power and Associates. The carrier
ranked highest for network quality
in 5 regions covering 43 states and Washington D.C. in the latest J.D. Power and Associates 2012 Wireless Network Quality Performance Study, Volume 2. In all six regions across the country, Big Red finished higher than the industry average.
"This latest study once again speaks loudly and clearly to the outstanding performance of the Verizon Wireless network in terms of customer satisfaction. With our 4G LTE high-speed network's blazing fast speeds and superior nationwide coverage, Verizon Wireless remains committed to providing its customers with the best networks, devices and innovative services."- Nicola Palmer, chief technical officer, Verizon Wireless. "
The study measured the responses of 27,000 wireless subscribers from January through June of 2012. Each person responding was asked to measure wireless calls, text messaging and data usage on their carrier after taking into account certain negative performance issues such as dropped calls, calls with a poor quality of connection, calls that didn't connect on the first try, voicemails that never arrived or arrived late, message transmission failures, late text messages, slow web speeds, mobile web connection errors and email connection errors.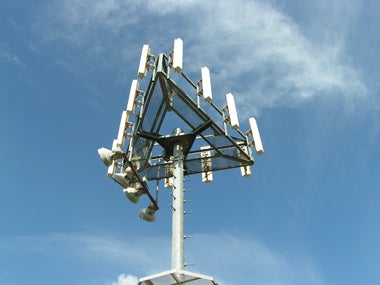 Verizon's network was considered tops in network quality in 5 of 6 regions
J.D. Power measured each carrier's network quality for voice, text and data including 4G LTE data. The nation's largest carrier scored the highest in the Northeast region (Connecticut, Maine, Massachusetts, New Hampshire, New York, Rhode Island and Vermont), Mid-Atlantic region (Delaware, District of Columbia, Maryland, New Jersey, Pennsylvania, Virginia and West Virginia), Southeast region (Alabama, Florida, Georgia, Kentucky, Louisiana), West region (Arizona, California, Colorado, Idaho, Iowa,Minnesota, Montana, Nebraska, Nevada, New Mexico, North Dakota, Oregon, South Dakota, Utah, Washington and Wyoming) and the Southwest region (Arkansas, Missouri, Kansas, Oklahoma and Texas).
While Verizon failed to finish first for network quality in the Northcentral region (Illinois, Indiana, Ohio, Michigan and Wisconsin), the carrier still managed to score above the industry average and the three other national carriers that were also part of the study. Verizon says it
has spent $70 billion on its network
since the company started, and offers the largest 4G LTE network in the U.S. with its LTE signal covering 75% of the U.S. population.
source: Verizon via
Phandroid
Recommended Stories