And the award for J.D. Power customer care goes to... Verizon Wireless
98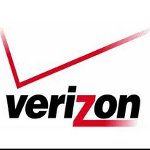 J.D. Power and Associates just handed out the award for best customer care on Thursday and the winner just happens to be the largest and perhaps the most reliable mobile carrier in the nation; Verizon Wireless.
Companies were graded on a scale up to 1000. Verizon Wireless finished with the highest tally, scoring a 770 in overall performance. T-Mobile, who seemingly used to own this award year after year, finished second with a total score of 766.
Behind Verizon and T-Mobile came Sprint and AT&T with scores of 752 and 751, respectively. J.D. Power and Associates also did a little study regarding customer wait time when they call in the any customer service.
They compared the wait time of post-paid and no-contract subscribers. Post-paid customers had an average wait time of 5.5 minutes while no-contract customers were served faster with an average wait time of 4.4 minutes. Boost Mobile was ranked as the best in customer care by a no-contract brand, earning a score of 763. However, overall satisfaction with no-contract customer care is less than stellar when compared to post-paid companies.
Any Verizon Wireless customers out there that is less than thrilled with their customer care performance or do you think J.D. Power and Associates got it right? Tell us what you think in the comments below.
source:
BGR