More Apple iPad rumors: High-end and mid-range models coming next month
6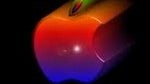 The latest rumors about the next generation of the
Apple iPad
seem to stretch the definition of possibility, which is why we caution you to take this information with the
proverbial grain of salt
. According to
DigiTimes
, at the MacWorld/iWorld conference on January 26th, Apple will introduce both a high-end tablet called the Apple iPad 3, and a mid-range model, possibly called the Apple iPad 2S.
Right off the bat, this seem unlikely
since Apple said back in 2008 that it would no longer exhibit products at the conference following the January 2009 show.
Additionally, the first two versions of the Apple iPad were introduced at media events that concentrated on the tablet. The first Apple iPad was announced Jan. 27, 2010, while the
iPad 2
was displayed to the world on March 2, 2011. Since then, there have been a plethora of possible launch dates
and versions of the iOS tablet
including one
that called for the device to launch on Steve Jobs' birthdate
. The story adds that the current model of the tablet, the Apple iPad 2, will be discounted in order for Apple to compete with the $199.99
Amazon Kindle Fire
. The low cost Android tablet has been
outselling the iPad this holiday season
according to some reports.
The information that
DigiTimes
obtained dovetails with previously whispered information
that the next gen iPads will have a Retina display
with 4 times the pixels of the current iPad - 2048 x 1536 pixels, resulting in 264ppi for the same 9.7" screen (iPad 2 has 131ppi). Tipsters told the paper that both the high-end and mid-range models will offer a screen with a double LED light bar to make the display brighter, and
both models will feature this QXGA resolution
.
According to
DigiTimes
,
Sharp
will be the major vendor for the displays with
Samsung
and
LG
also in the mix. This positively jives with a story we reported on last month about
Sharp being added to the production team for the iPad 3 display
joining LG and Samsung. The A6 quad-core processor being used on the tablets will be manufactured by Samsung while the Korean firm will also provide the CMOS sensor for the 5MP camera on the mid-range model. The 8MP on the high-end variant will be coming from Sony, according to the DigiTimes information. The site adds that the 14,000mAh batteries are being produced by Simplo Technology and Dynapack International Technology.
source:
DigiTimes
via
AppleInsider