Monsters from Asia: The Sharp ZETA with its 3,300 mAh battery, SD810, and OIS camera
12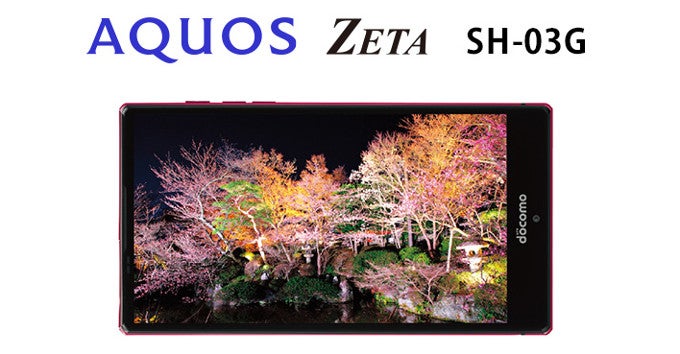 Our fortnightly column on amazing tech from faraway places,
Monsters
from Asia
, has been a permanent fixture to PhoneArena for a year and a half now, and in that time, we've already covered five different phones from Japanese Sharp. Today marks the sixth.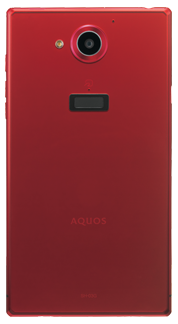 Say hello to the Sharp Zeta SH-03G, a DoCoMo exclusive somewhat alike to
SoftBank's Aquos Xx
, but a bit more compact. We begin with a reduction in display size — instead of the 5.7 inches of the Xx, we have the more manageable, 5.5-incher of the Zeta. Like is typical of Japanese manufacturers, who obviously feel that battery life is a more important concern than pixel count, the Zeta's IGZO screen has a resolution of 1080 x 1920 pixels, good for 401 ppi. A phablet by all means, the water- and dust-resistant (IP57) body of the Zeta, encased within a metal frame, is nevertheless quite compact (~78% screen-to-body ratio).
As per usual, Sharp spared no effort trying to highlight the camera system it put in place with the SH-03G. At the back, we're looking at a Ricoh-certified, 13-megapixel snapper with super-wide,
f
/1.9 lens, optical stabilization, the ability to shoot 4K UHD video, and even extreme slow-moes — 210 FPS at 480p. If you want to go even farther, a special feature of the camera supplies 10 extra frames for every one available, simulating the effect of a 2100 FPS camera (WVGA resolution).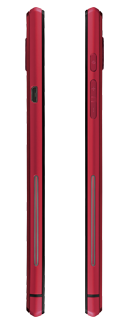 The rest of the camera software backing this beast is quite robust, too, including features such as post-capture background blur correction (makes the subject pop), real-time HDR, time lapse, a special 'HQ' mode that snaps several images in succession and patches them together to deliver a sharper, less noisy image, a dedicated nighttime mode, and even Photo Spheres. The snapper up front is less impressive in comparison, with just 2.1 megapixels.
The rest of the specs include an octa-core Snapdragon 810 processor, 3GB of RAM, a 3,000 mAh battery that (Sharp says) can last you three days, and a fingerprint scanner. That's not all that's on offer with the Android 5.0 Lollipop-toting Sharp Zeta SH-03G, though. The phone offers numerous software features, including the ability to download files really fast by combining your LTE and Wi-Fi connections (Samsung's Download Booster), a dedicated one-hand mode, DTS surround sound and aptX tech (better music quality over Bluetooth). There's also slide-to-wake (the screen) functionality and a special feature allowing you to squeeze the device when you grip it in order to summon the screen and check the time and your notifications.
The Sharp Zeta comes in three distinct colors — red, white, and black — and is only available to DoCoMo subscribers.