Mobile Phone Throwing Championships to be held in Finland during March 2017
11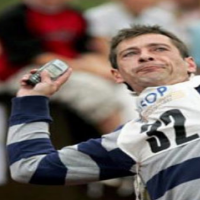 Finland is known for quite a few things, including the Mobile Phone Throwing Championships. While this might be everyday behavior for some with a temper, and for people that you see on Dr. Phil and Jerry Springer, in Finland it is considered a sport. We really can't see this happening in the U.S., although the closest that the states came to hosting such an event was late November 2008 when Verizon launched the
BlackBerry Storm 9530
. Countless Americans also launched the Storm; into orbit, that is.
We've touched on this odd sport before
, and now we want to let you know that the next championship battle will be taking place in Finland next year on March 11th, at Savonlinna. The champion is the one who throws his handset the farthest, and there is also a category for teams and one for juniors. Even if you can't throw a phone for distance, there is an event that rates contestants on style.
While this seems like a great opportunity to rid yourself of the frustration of owning a phone that doesn't perform up to expectations, you have to throw the handset that is given to you at the event. Some believe that heavier phones have the additional heft to travel long distances, while others swear by a lighter phone.
To enter for the 2017 games, click on the sourcelink. Registration for an individual is the equivalent of $11.17 USD. A junior contestant pays half of that amount to enter, and a freestyle team must pay $30.15 (USD). If you think that you have what it takes to be a Mobile Phone Throwing Champion, perhaps you should register now for next year's event.
Thanks for the tip!
source:
MobilePhoneThrowing