Did you know: the Mobile Phone Throwing World Championships is an annual event; world record stands at over 300 feet
22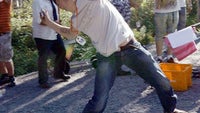 Have you ever had the urge to throw your cell phone at something (or someone), be it out of frustration or for any other reason? Well, whoever came up with the idea of having a phone throwing competition is probably familiar with that feeling. It all started back in 2000, when the first event of this kind took place in Savonlinna, Finland. Organizer was a local translation company which had partnered up with a recycling center for taking care of the waste. Since then, phone throwing contests are being held in the town every year, and others seem to have noticed.
Similar phone throwing contests have been organized in several other places across Europe, including Belgium, Spain, the Czech Republic, Switzerland, and Liechtenstein. The UK has had its own event every August since 2005. As for the US, the town of South Hadley, Massachusetts, has been a host a couple of times, with Family Wireless being the competition's sponsor. Savonlinna, however, is where the World Championships take place.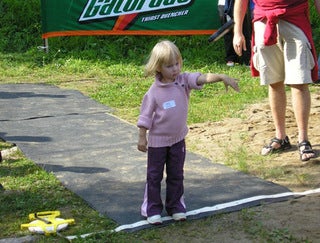 A phone throwing athlete in Junior category
The rules of a Mobile Phone Throwing World Championships are pretty self explanatory. In the "original" category, a competitor needs to throw a handset as far as possible – the one who throws it the furthest is the winner. Throws can be performed either individually, or as a team of no more than 3 people, and the team members' scores are summed up. There is also the "freestyle" category where contestants are judged on their style as they perform the throw. Lastly, there's the "junior" category for children 12 years and under. Here it is the length of the throw that counts.
Chris Hughff currently holds the record for longest phone throw with a result of 336.9 feet (102.68 meters). He set in 2012, at the same time beating the previous record of 314.4 feet (95.83 meters), which was also set by him. The women's world record is 175.6 feet (53.52 meters), set by Jan Singleton in August of August 2006.