Missing your Android phone? Google will help you find it
18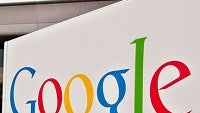 If you've misplaced your Android handset or have had it stolen, it is Google to the rescue. The tech titan announced today that if you can't find your Android handset for one reason or another, you can go to Google on your desktop computer and ask it to "
find my phone
." For this to work, you need to have the latest version of the Google app installed on your handset.
Once you are on the Google main page and you type in "
find my phone
," a map appears that will show you exactly where your handset is. And by clicking on the "Ring" icon at the bottom of the screen, Google can make the phone ring for 5 minutes at maximum volume. That will surely grab someone's attention. Android Wear users now have the ability to find their lost or stolen timepiece by asking Google to "
find my watch
."
30 million Android users have used the similar capabilities available with the Android Device Manager app to find their lost or stolen phone. The latter also has additional features that allow Android users to remotely wipe the data on their phone in order to prevent information from falling into the wrong hands. With the app, Android users can also remotely reset their PIN.
Whether you are using the Android Device Manager app or just using Google.com on your desktop, you can find your lost or stolen handset or watch simply by asking Google to find it for you.
source:
VentureBeat