Microsoft's Windows phones should be able to run Android apps, says ex-Microsoft CEO Steve Ballmer
42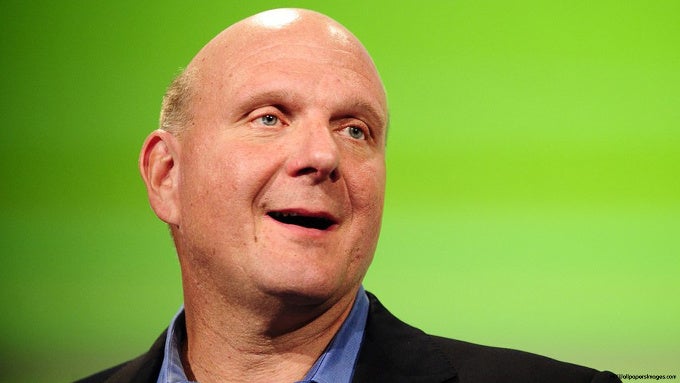 Despite that he's no longer at the top of Microsoft, ex-CEO Steve Ballmer remains involved with the tech giant - actually, he is the largest individual investor over at Microsoft. That's why he was present at the recently-held meeting of Mircosoft shareholders and he expressed his criticism about certain practices over at the tech giant.
According to the former head of Microsoft, it should once and for all put the kibosh on the still-existing "app gap" that Windows is suffering from by embracing Android. No, Ballmer did not have in mind Microsoft Lumia handsets running vanilla Android; he suggested that Windows for phones should be able to
"run Android apps"
. Ballmer's claims were the result of his dissatisfaction with Microsoft CEO Satya Nadella's response to a question regarding the absence of some key apps for Windows 10 for phones.
Windows should be able to "run Android apps"
However, if the latest rumors are to be believed, this might not be happening anytime soon -
Microsoft's Project Astoria
, which was allegedly conceived to bring Android app support to Windows 10 for phones, is
reportedly on hold
. Allegedly, Project Astoria suffered from technical difficulties and/or security issues, which hindered the development of the emulation tool. Interestingly though, the tool that will enable developers to port iOS apps to Windows 10 (known as Project Islandwood) is still alive and kicking.
Ballmer also had a rather extreme opinion on one of Microsoft's grander undertakings of late - the development of universal apps that should work on PCs, mobile devices, and Xbox consoles.
"That won't work,"
the ex-CEO assumed.
Yet, the thing that aggravated Ballmer the most was most likely the fact Microsoft kept mum and did not release the profit margins for its cloud-based and hardware businesses. The ex-CEO claimed that this is a rather important metric that should have been shared before the shareholders, as it would have revealed the profitability of the company's cloud services. The reason for Ballmer's desire to get more info on the matter is the usually lower profitability of Redmond's cloud business in comparison with the software one. The ex-CEO went even further, claiming that the reported annualized revenue run rate of $20 billion by the end of 2018 is nothing more than
"bullshit"
.
"They should report the revenue, not the run rate,"
Ballmer claimed.
Judging by
Microsoft's market performance
in 2015, which characterizes with declining revenue and lowered device sales, Steve Ballmer might have a point or two. Still, it should be noted that Redmond released its new flagship devices, the
Lumia 950
and
950 XL
, merely weeks ago, so any sales of the duo will most likely be revealed in the months to come. What do you think about Steve Ballmer's points?