Microsoft used "No-Shop" clause to keep Skype from seeking a better deal
13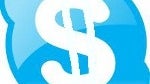 Unnamed sources close to the Microsoft-Skype deal told Bloomberg that while negotiating the final $8.5 billion price tag for Skype, the Redmond based tech giant told Skype's investment bankers that the company would not enter into negotiations without a "No-Shop" clause as part of the deal. The clause prevented Skype's bankers from using the Microsoft $8.5 billion bid as a stalking horse to find a higher price from another company.
You would think that Microsoft really had nothing to worry about as not too many companies have a pile of cash rich enough to make such an offer. Skype said that no other company was willing to make a serious bid for at least the $7 billion that the internet phone company was expecting to receive from an IPO. That was the minimum price that Skype was willing to accept. Google was rumored to have been interested in Skype, but was willing to pay no more than $4 billion. Both Microsoft and Skype agreed to the final price in mid-April.
Closing the deal just one month after first approaching Skype, Microsoft is expected to put Skype's VoIP technology on Windows Phone 7 devices, possibly making a last minute rush to include it on the upcoming Mango upgrade. Money Manager Maytt McCormick of Bahl and Gaynor, a firm that runs $3.6 billion and owns Microsoft stock, said, "Microsoft really wanted this. Microsoftright now is trying to do things to keep up with other faster-growing technology companies."
source:
Bloomberg
Recommended Stories