Microsoft to spend millions of dollars worldwide on carrier reps training for Windows Phone
30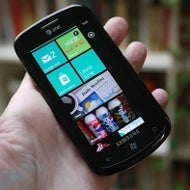 The current situation with Microsoft's barely year-old Windows Phone mobile OS is that carrier reps are not familiar with it, and thus reluctant to offer anything but Android, iOS or BlackBerry handsets,
at least in the US
. Couple that with less than stellar hardware, and Microsoft has a problem on its hands, which has made the fledgling WP OS to languish in the low single digits market share.
The software giant from Redmond, however, is
planning a huge marketing campaign
, and part of the push will be millions of dollars spent on carrier rep training around the world, familiarizing them with the advantages of Windows Phone over the rest of the mobile gang. Together with Microsoft, HTC has started training hundreds of salespeople in the art of offering the
HTC Radar
and
HTC Titan
, its first Windows Phone Mango devices, which will be available starting next month.
These efforts also comes in times when smartphone manufacturers are wondering what will
Google do with its Motorola acquisition
, and Windows Phone is suddenly becoming an attractive hedge against Android's possible vertical integration.
Nokia also plans a marketing spree
($130 million just for UK), when it launches its own WP devices in November, so the third ecosystem might have a fighting chance to be noticed during the holiday shopping craze.
Achim Berg, head of the WP marketing team, noted that analyst predictions,
which forecast 20% market share for Windows Phone by 2015
might even be underestimated. "
This is a completely new platform, it takes time,
" he said. "
It took time with Android, it took time with Apple. We have to show that we're very capable and that we have the fastest and easiest phone.
" Well, in three year's time we'll remember those words.
source:
Bloomberg