Microsoft reorganization may lead to unified Windows department (finally)
40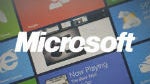 A new report is saying that Microsoft is planning a major reorganization of its business and that could finally lead to a unified Windows department that combines the Windows desktop team with the Windows Phone team. Given the talk of Windows having a "
shared core
" and the hints towards a more
Ubuntu-like convergence
, this seems like a long overdue move by CEO Steve Ballmer.
AllThingsD is reporting that the reorganization plan is being spearheaded by Ballmer who hasn't even consulted all other Microsoft executives on the possible changes. The plan could be announced as soon as July 1st, and would focus on Ballmer's vision for devices and services. Insiders are saying that this could mean "titanic" changes, including some high profile layoffs.
A separate report from Bloomberg earlier this month had said Ballmer was looking into a restructuring plan that would create four divisions at Microsoft: enterprise business, hardware, applications and services, and operating systems. A major aim of this restructuring seems to be to bring together the Windows and Windows Phone teams under the leadership of Windows Phone chief Terry Myerson and head of Windows engineering Julie Larson-Green.
We've already seen Microsoft blur the lines between laptops/desktops and tablets, so it would make sense that Windows Phone gets more integrated into the lineup.