Microsoft plans to bring back "Find on Page" feature in IE9, but it might come much later
14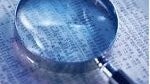 For any Windows Phone 7 user out there, it might not be something used on a consistent basis, but the "
Find on Page
" feature with IE8 is nevertheless something handy to have on. However, it seems that Microsoft decided to remove this feature entirely with
IE9 in Windows Phone Mango
.
Fortunately, Microsoft has heard the complaints from numerous people and plans to bring back the feature sometime down the road. Well, the good news is that IE9 is capable of being upgraded independently of the operating system – meaning, it can potentially be brought back with some sort of update. However, it's also possible that they will simply hold off from doing that, and instead, bring it back with the
arrival of "Tango" way down in the road
.
Nonetheless, we can only hope that Microsoft can quickly quash this issue by rolling out an update along with some other post Mango bug fixes included. In the meantime, you're going to need to have some patience in finding specific text in HTML web pages with IE9.
source:
Windows Team Blog
via
WP Central