Microsoft says Tango will be a minor update for lower-end phones, Apollo will be the next major WP update
4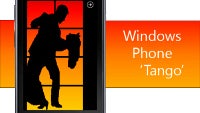 We've previously heard rumors about Tango being the codename behind the next big Windows Phone update, but Redmond has shared some official details revealing that Tango will actually only be a
minor update aimed lower-end phones
for developing countries. At
"The Next Generation in Development,"
an MSDN seminar held on the 23rd August, Microsoft said that Tango will come between Mango and
Apollo
with the latter being the second major update after Mango:
"1. Tango is not a major update.
2. Tango is one of the update belonging to Mango.
3. Apollo would be the next major update.
4. Tango is mainly for developing countries including China and India. These countries were neglected before and Microsoft would like to provide more Bing Services to them through Tango.
5. OEMs would be selling cheaper Tango devices in these developing countries."
Tango devices will possibly hit markets with a less capable processor and screens with lower reoslution. This should allow Microsoft to reach out to a wider audience with cheaper price tag and presence in both the low/mid and high-end segments. But Redmond is not going to be the first to set its foot there - Android is already pushing the boundaries of low-end smartphones and even Apple is rumored to roll out a cheaper iPhone this fall.
source:
We Love Windows Phone
via
WMPowerUser