Microsoft also rebranding Xbox games on Windows Phone
29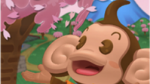 Yesterday, we saw that Microsoft was moving to rebrand its app store to the Windows Store, rather than the
Windows Phone Marketplace
, and it looks like there is more rebranding going on inside of the Store itself with the Xbox games. For some reason, it looks as though Microsoft has started dropping the LIVE from the games, at least in name.
It started with newer games being released simply as "Xbox Windows Phone" and not "Xbox LIVE Windows Phone", but the rebrand has begun spreading to older titles as well. It's unclear why Microsoft is doing this, but it doesn't seem to have any impact on the games themselves. It is just a change in name only. It may just be a change for simplicity's sake, much like rebranding the app store to the Windows Store, or rebranding Hotmail to
Outlook
.
Microsoft has been doing a fair bit of rebranding recently, but the overall plan isn't quite in focus just yet. It really does seem like an effort to simplify and unify Microsoft products and services though. It does make us wonder if Xbox LIVE on the console will see a change as well.