Microsoft updating and rebranding the Windows Marketplace
5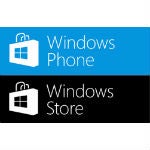 It looks like the days of the Windows Phone Marketplace are over, because Microsoft has decided to rebrand it the Windows Store. The move is just another piece of the puzzle that brings together Windows 8 and Windows Phone. With the introduction of Windows 8, Windows is moving into the tablet space, and Microsoft wants to bring together that space with the Windows Phone space it has been building.
The Top Free and Top Paid sections will be renamed "New+Rising" in an effort to differentiate wording from competitor offerings, and there will be a new "Best Rated" section to promote quality apps. Additionally, "racy" apps are becoming less visible in order to make a "friendlier store", so you may have to dig more if you want the "sexy" apps.
The blog post doesn't say when the changes will roll out, but it seems reasonable to expect it in time for the
Windows 8 launch
next month.