Don't change your e-mail to Outlook.com if you're a Windows Phone user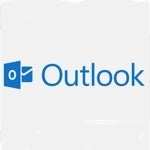 Today was a big day for Microsoft's webmail service. Hotmail has been rebranded Outlook, and the entire interface has been altered to fit in with Microsoft's Metro everywhere plan, and it looks amazing. But, there's a warning for any Windows Phone users.
One of the options with the newly rebranded Outlook.com is to transfer your existing e-mail address (live.com, hotmail.com, etc.) to a new outlook.com e-mail address. Unfortunately, doing that will break a number of services that you may rely on as a Windows Phone user.
If you change your e-mail address to an outlook.com address, it will cause basically everything that requires your e-mail to stop working on WP, including e-mail (duh), Xbox Live, Marketplace, and SkyDrive. The only way to get these services working again would be to factory reset your device and start over with the new address.
Of course, you can also sign up for whatever Outlook.com address you'd like and have your e-mail sync to your phone, but fully transferring will be trouble.