Microsoft already talking smack about future Windows Phone dominance in China
26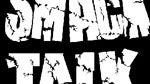 The first Windows Phone handsets shipped in China this week, and Microsoft must be feeling pretty confident about the launch, as they are already engaging in
trash-talking
over their presumed future dominance of the Chinese market. Microsoft indicated that it expects to pass up the iPhone relatively quickly due to the lower cost of Windows Phone devices, as well as the variety of hardware choices that will emerge in the coming year.
But Microsoft isn't content to catch the iPhone – which currently claims around 20% of Chinese smartphone sales – Microsoft China CEO Simon Leung referred to catching Apple merely as an "interim goal", with the long term plan to catch Android, which currently makes up around 70% of smartphone sales.
"
We will continue to drive the price down,
" Leung said. "
Our goal is number one. Having a goal to be number two is not really a goal.
"
We certainly appreciate a company that is proud of its products, and China in particular is a market that can be fairly sensitive to price advantages. But we also think that when you trail as far behind as Microsoft does that perhaps you ought to let your execution do the talking before you drown it out with the sound of batting yourself on the back. When you make up zero percent of the market, working to reach number two isn't all that bad of a goal, really.
Despite their plan to wage price war on the smartphone market, it's not obvious that Microsoft will actually be able to create a price advantage against Android handsets, whose OEMs have also been
working to drive down the price
of entry-level smartphones. Even the premium-priced iPhone may be cheaper in subsequent years, if Apple sells older models in the same way as they've kept the iPhone 3GS around in the U.S. to provide
an entry level device
.
In all probability Microsoft will have to make the case that Windows Phone is better, rather than merely cheaper. That probably won't happen until Apollo, but of course Apple and Google won't be holding still over the next six months, so Microsoft is going to need to execute quickly and competently.
The
world's largest smartphone market
is at stake. Hopefully they don't get distracted by delusions of grandeur before then.
source:
Bloomberg
via
intomobile