Low cost, pre-paid Apple iPhone coming; could be the Apple iPhone 3GS
35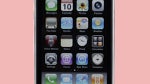 A source for BGR is saying that a low cost, pre-paid version of the Apple iPhone is coming. The interesting thing is that this leads to a whole theory on how the Cupertino based firm could end up with an iPhone model for the
three major price points-low, middle and high
. According to the story, a pre-paid iPhone could come to market priced at $350 or less with no contract. This could very well end up being the Apple iPhone 3GS, still offered by AT&T for $49 on contract.
BGR's source, characterized as being "solid", also says that a newly re-designed Apple iPhone 5 could be out or announced at the end of this summer. While this sounds like something to look forward to, the absence of leaked photographs showing pictures of new cases would indicate the lack of a redesigned iPhone body. Regardless of whether this unit is called the Apple iPhone 4S or iPhone 5, this model would
cover the high-end
for the tech giant. At the same time, the current Apple iPhone 4 would remain available to complete the Low, Middle and High-end coverage that the manufacturer has been seeking.
The crew at Cupertino has been trying to emulate Android in the sense that there is a model available at a price point to suit almost everyone. Throw in a recent
report
of a possible Apple iPhone launch at Sprint and T-Mobile, and it would seem that the Apple-Android battle will be
heating up
before the year is out.
source:
BGR