Microsoft Surface tablet announcement meta-liveblog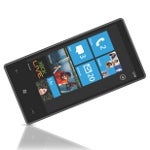 OK, people, there's a good and a bad news. The good news is Microsoft will be making some kind of a major announcement today in Los Angeles, and the bad news is that we don't know what it'll be about yet. Still, we'll find out soon enough, as the event will begin in about an hour from now. As you probably know, it's widely believed that the announcement will have to do with Windows RT - the tablet-optimized version of Windows 8, plus we might event get to see some new hardware. Meanwhile, there were also talks about Microsoft introducing a Windows-based reader device by Barnes & Noble, but the latter issued a statement that it won't take part in this event. So while you're waiting for the event to kick-off, why don't you refresh your memory by taking a look at our rumor round-up regarding Microsoft's big announcement?!

Unfortunately, we won't be able to attend this event, so we'll simply do a meta-liveblog, aggregating the info delivered by attending media. Stay sharp, as the event starts at: 3:30 PM Pacific | 5:30 PM Central | 6:30 PM Eastern | 12:30 AM Central European Time.
Live event tracker
| | |
| --- | --- |
| 19:01 | This is Ray, signing off in 3, 2, 1... |
| 19:01 | OK, people, that's a wrap. Thanks for being with us for this announcement. Stay tuned for more coverage on Microsoft's new Surface tablet! |
| 19:00 | Apparently the company isn't ready to reveal release dates yet. Let's add another sad face... :( |
| 18:59 | Ballmer is now back on stage. Here's for hoping he'll mention something about availability. |
| 18:58 | Sorry guys, no specific prices yet. :( |
| 18:57 | The Intel Inside variant will come with bigger internal storage, and both variants will be priced "competitively"... |
| 18:56 | The ARM-powered Windows RT version of Microsoft Surface will come in 32GB and 64GB flavors. |
| 18:55 | Availability and pricing info coming in seconds! |
| 18:52 | "I love my wife, but Touch Cover is very important to me." Ha, we love this guy. |
| 18:51 | |
| 18:48 | Is it just us, or this seems to be the first tablet to rival the iPad in terms of build quality? |
| 18:47 | The casing's tech is called Vapor MG. |
| 18:46 | |
| 18:45 | Yeah, it does look like the kickstand will be part of the body. |
| 18:44 | |
| 18:43 | Now they are rolling a video about the troubles Redmond went through while working on the new Surface. |
| 18:41 | The designer of the products - Panos Panay - is now on stage to talk about these announcements. |
| 18:40 | There will also be another accessory - Type Cover - designed for those who want tactile input. |
| 18:39 | The new Surface has a display port. |
| 18:37 | The device will sport two digitizers for more accurate input - one for the pen, and another for touch. |
| 18:37 | |
| 18:36 | The Surface will also support pen input and digital ink, sampled at 600 dpi. |
| 18:35 | |
| 18:35 | |
| 18:34 | The Intel surface will be a bit thicker - just short of 14 mm, but will also have a higher-resolution display. |
| 18:33 | The Intel-powered version will run Windows 8 Pro, while the ARM one will have Windows RT. |
| 18:32 | The device will also have a rear camera. Surface will come in both Intel and ARM flavors. |
| 18:31 | |
| 18:30 | |
| 18:30 | Geez, the Microsoft-designed cover for the Surface includes a multitouch keyboard! |
| 18:29 | Actually we're not 100% sure if it's part of the tablet's casing. |
| 18:28 | Wow, the Microsoft Surface tablet also has a kickstand built-in! |
| 18:27 | |
| 18:26 | The screen measures 10.6 inches. |
| 18:26 | "It has access to all Windows apps for music, movies and more." This doesn't make it clear enough, though. |
| 18:25 | The casing looks terrific! |
| 18:25 | But it still has a full-size USB 2 port. |
| 18:24 | |
| 18:24 | "It's a tablet that works and plays the way you want to. A tablet that's a great PC. A PC that's a great tablet. Surface." It's 9.3mm thin. |
| 18:23 | Steven Sinofsky from Microsoft is now on stage to talk more about it. |
| 18:23 | |
| 18:23 | This is the new Microsoft Surface! |
| 18:22 | |
| 18:22 | "What is it? It's something new. Something different. A whole new family of computing devices from Microsoft." |
| 18:22 | According to Steve, in the same way Windows 1 needed a mouse, they now want to give Windows 8 some hardware to call its own. |
| 18:20 | |
| 18:19 | Of course, the Xbox gets mentioned too, being Microsoft's most successful hardware product to date. |
| 18:18 | "We believe that any intersection between human and machine can be made better when hardware and software are considered together." |
| 18:18 | They are rolling a video starring Microsoft's hardware through the years - mice, keyboards, Surface, webcams, Kinekt... |
| 18:16 | Today Microsoft will be adding a new piece to its success story. Hardware... |