Upcoming Microsoft-Barnes & Noble tablet to feature Xbox Live streaming? (Update: Not tonight!)
5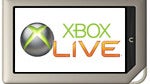 Update: The Verge has just reported confirmation from Barnes & Noble that they are not going to be a part of tonight's announcement. That doesn't diminish the expectation that a joint tablet venture will launch at some point, but it does mean that we won't be seeing it tonight. Perhaps we'll still see some Xbox Live streaming demonstrated on Windows RT hardware?
We've seen a
number of speculations
as to what Microsoft will be revealing at their big
press event
this evening in Southern California, and the only real consensus is that it will be tablet-related. One rumor that seems clear is that Microsoft will be partnering with Barnes & Noble to create a competitor for the Kindle Fire and Nexus 7, regardless of whether it's
shown off tonight
or not.
According to sources speaking to TechCrunch, the joint MSFT/B&N tablet is a go one way or another, and it will launch with the ability to stream Xbox-Live content. If their sources are correct we think this makes it fairly likely that a new Nook tablet may get shown off, as streaming video and movie content to such a tablet would require Microsoft to have reached deals with the major TV and movie studios, which would explain the Los Angeles location.
If the tablet is truly
Nook
-branded (i.e. if it's made in conjunction with Microsoft but is not a Windows tablet) it may also herald a shift in Microsoft's market positioning; with Windows 8/RT/Apollo being Microsoft's last best chance to spread their mobile platform in a major way, we think it would be very notable if Microsoft was bringing Xbox-branded media streaming to another platform. At tonight's event they would presumably indicate that this is a special arrangement, one Barnes & Noble needs to compete against Amazon, but if Windows RT tablets fail to gain traction Microsoft would already have the deals in place to stream video content through their other Xbox Live apps on iOS and Android devices.
Even if this all comes to pass, we would expect that initially Xbox Live streaming will remain exclusive to Windows tablets (and the "Nook 2" or whatever B&N tablet emerges), but with a rumored fall release of
Microsoft Office suites for iOS and Android
and now a deal that would enable them to become a content provider via Xbox Live, it's hard not to notice that Microsoft is starting to hedge their bets in a big way. Which is a good thing, as it shows Microsoft is realistic enough about their current market position with mobile devices to start taking the steps to remain a consumer powerhouse, even if they don't win significant conversions to their hardware platform.
We'll know more later this evening, so stay tuned!
source:
TechCrunch
Recommended Stories