Microsoft India President asked about the Surface Phone, drops a couple of hints
7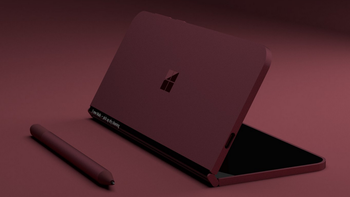 Over the past month, the rumor of a Microsoft Surface Phone have been revitalized.
Some patents
popped up, some
artist-made renders
appeared. While none of these is proof that Microsoft is still working on the phone, it does show that the company has been experimenting with the idea of a tablet that can fold in two to become a smartphone — the ultimate "phablet".
Digit.in has recently gotten a hold of Anant Mahewari — the President of Microsoft India — for a quick interview. Among the questions, mobile was discussed, and Mr. Mahewari dropped a couple of hints at what may or may not be happening with Microsoft devices.
As you know, the company kind of gave up on smartphones after the
Lumia 950
and
950 XL
failed to revitalize the Windows Mobile platform. Microsoft then changed gears into building software for all operating systems, allowing users to seamlessly move across their many devices and keep working on their projects. Digit.in asked Mr. Mahewari on what Microsoft's "last word" on making smartphones is. The President replied:
I think given the world that we live in, we should never be talking about last words.
But don't get your hopes up just yet. The interviewer tried to probe further into the topic, but Mr. Mahewari simply stated that Microsoft currently has the Surface Hub, Surface Studio, Surface Book, and Surface Pro and is happy with the capabilities it has across those devices and their "form-factors". Then proceded to say that, as far as mobile devices are concerned, Microsoft is working with major OEMs to create new apps and experience.
In another part of the interview, Mr. Mahewari also drops this nugget, which we think is important if we are to make any presumptions about a Surface Phone being in the works:
Listen, when I work on a daily basis on Office 365, I seamlessly work between my Surface, which is a Microsoft device and an iOS device, and similarly for all Android phones. So, I think the world is very different today where the OS may not necessarily be the driver.
So, what does all of this mean? Well, there was no concrete "yes" or "no" on a new Windows Phone here. We suppose it's safe to assume that Microsoft is toying around with the idea of the so-called Surface Phone. However, seeing how cautious Mr. Mahewari was with his wording, we wouldn't hold our breath for said phone to be announced any time soon, if ever. Either the technology is not there yet, or Microsoft is probably still looking for a way to make it a viable product for the competitive market out there.