MetroPCS starts its BYOD service today
5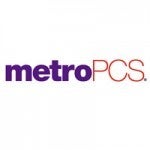 As we told you earlier this month that it would,
MetroPCS has launched its own Bring Your Own Device service
starting today. Subscribers to the plan can bring their own GSM flavored
Android or Windows Phone
model or specific versions of the Apple iPhone. The service is available in Boston, Dallas, Hartford, Conn., and Las Vegas. Taking advantage of the GSM pipeline used by T-Mobile, and the CDMA and LTE networks used by MetroPCS, the plan supports AT&T and T-Mobile branded iPhones and the Verizon and Sprint branded
Apple iPhone 5
.
MetroPCS, which was recently acquired by T-Mobile, hopes to expand the program to other cities in the future. Subscribers have the option of selecting from MetroPCS' $40, $50 and $60 monthly pre-paid plan. T-Mobile hopes to add
100 million POPs
to MetroPCS' footprint over the next 6 quarters. Currently, T-Mobile offers its own pre-paid service under the T-Mobile and GoSmart names.
T-Mobile's ultimate goal is to get all MetroPCS' subscribers to migrate to its own service which will eventually take over MetroPCS' pipelines. But right this moment, you can move your device onto MetroPCS' network. Click on the sourcelink to see if your phone is eligible to be used with the plan.

Bring your own GSM Android or Windows Phone device, or certain Apple iPhone model, to MetroPCS starting today
source:
MetroPCS
via
FierceWireless