Marshmallow's big gains continue in latest Android distribution figures
20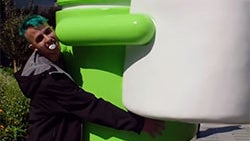 Android's infamous for its fragmentation, and no matter how feature-packed and must-have a new platform release seems, it's inevitably going to be a matter of months before
many users beyond Nexus owners get access
. Lately we've been charting the rise of Marshmallow, and Google's most recent Android distribution numbers show Marshmallow adoption taking on some real momentum.
Back at the beginning of March
, Marshmallow was seriously hard to come by: only about 2.3% of Android users the world around were operating a 6.0 device. But March marked the beginning of new era for Marshmallow, as MWC-launched flagships like the
Samsung Galaxy S7
started shipping with Android 6.0 already on board. Between users buying such new handsets, and more and more Marshmallow updates arriving for existing Android phones, its numbers were on the way up.
By the start of April,
Marshmallow usage had outright doubled
, and 4.6% of Android users were on Google's most modern platform release.
Now Google's got its latest figures out, and Marshmallow's picked up another 2.9% of the market, bringing its total share up to 7.5% of all Android devices in use. That's still a long, long way to go to catch up with Lollipop's 35.6%, but it nevertheless represents some serious progress over just a few short months, and as more and more new phones launch with Marshmallow present, we expect to see that gap start closing fast.
When shopping for a new phone, do you find yourself preferentially seeking out Marshmallow-running models? Is the promise of a Marshmallow update "eventually" no longer enough? Let us know your thoughts in the comments.
source:
Google
via
Droid Life
Recommended Stories