Android 6.0 Marshmallow adoption has doubled since last month
24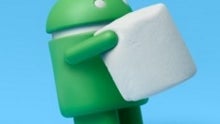 Last month, Google revealed that
Android 6.0 Marshmallow was powering
only 2.3% of all Android devices in use around the world. Now, Google is back with another report, this time for April, and things are - unsurprisingly - looking better in terms of Marshmallow adoption.
Android Marshmallow is now on 4.6% of all devices, so the user base has doubled since early March. That's thanks not just to updates rolled out by various manufacturers, but also to the fact that new handsets running Marshmallow out of the box have been released in March - the most popular examples being the Samsung Galaxy S7 and S7 edge.
All other Android versions that are still relevant are less used than they were one month ago, though the percentage decrease isn't exactly significant. Android Lollipop now stands at 35.8% (down from 36.1%), KitKat is used on 33.4% of devices (down from 34.3%), and Jelly Bean is powering 21.3% of devices (down from 22.3%). Android Ice Cream Sandwich (first released in 2011) still shows up on 2.2% of devices, while Android Gingerbread (first launched in late 2010) is running on 2.6% of devices.
Later this year, Google will release
Android N
, but we hope that, until this happens, Marshmallow will power a much, much larger percentage of Android products.
Have you received
your
Android Marshmallow update (that is, of course, if your device is eligible)? Or maybe you've bought a device that's running Marshmallow from day one? Let us know in the comments! Also, check out this table put together by redditor QuestionsEverythang, which shows the year-over-year growth changes between all Android version between April 2015 - 2016.
| | | | | | |
| --- | --- | --- | --- | --- | --- |
| Version | Codename | API | April 2015 | April 2016 | YoY Difference |
| 2.2 | Froyo | 8 | 0.4% | 0.1% | ∨ 0.3% |
| 2.3.3-2.3.7 | Gingerbread | 10 | 6.4% | 2.6% | ∨ 3.8% |
| 4.0.3-4.0.4 | ICS | 15 | 5.7% | 2.2% | ∨ 3.5% |
| 4.1.x | Jelly Bean | 16 | 16.5% | 7.8% | ∨ 8.7% |
| 4.2.x | | 17 | 18.6% | 10.5% | ∨ 8.1% |
| 4.3 | | 18 | 5.6% | 3.0% | ∨ 2.6% |
| 4.4 | Kitkat | 19 | 41.4% | 33.4% | ∨ 8.0% |
| 5.0 | Lollipop | 21 | 5.0% | 16.4% | ^ 11.4 |
| 5.1 | | 22 | 0.4% | 19.2% | ^ 18.8% |
| 6.0 | Marshmallow | 23 | 0% | 4.6% | ^ 4.6% |