March Madness bracket apps for iPhone, Android and Windows Phone
1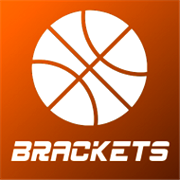 'Tis the season for the annual March Madness college basketball marathon, and your trusted smartphone can help you with the brackets as well, like with most other things that don't require you to actually go out and do some physical activity.
The NCAA team bash starts tomorrow, March 13, and if you haven't taken your bracket gambling fix yet, check out a few apps for your Android, iOS or Windows Phone device that can help you quickly fill that void in your existence.
From
streaming all 67 games live
for the first time from the comfort of your Android or iOS mobile device with the official March Madness Live NCAA app, to simply following your brackets with the cross-platform Mobile Madness, gone are the paper chart days, and trees around the world are ruffling their leaves in delight.