Malaysian carrier taking reservations for OnePlus 2 invitations
6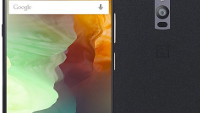 Malaysian carrier Maxis has posted on its website that it has started accepting reservations for
OnePlus 2
invitations. OnePlus itself has garnered well over 3 million invitations for the phone, but many on the list might never come close to actually purchasing the handset. That is because OnePlus has a specific order in which it hands out the golden tickets.
First to receive invitations are those who have supported OnePlus by being active in the company's online community. If you've ever visited the manufacturer's site, you will see that there is a pretty decent level of communications between the company and its fans/customers. Note that we didn't say it was a perfect level of communications, because there have been times when OnePlus has been accused of
turning a deaf ear to its customers and fans
.
Next come contest winners, and those who showed up at pop-up events held at the end of last month. Also, those who purchase the OnePlus 2 get a limited number of invitations that they can pass out to whomever they like. Once all of those invites are accounted for, potential buyers who registered with OnePlus will start receiving their invitations. Because OnePlus sells its handsets almost at cost, the company needs to match up supply with demand as closely as possible. This is done by using the invitation system. OnePlus says that it
will sell between 3 million and 5 million handsets this year
, so there is a chance that those far down the list will be able to purchase the phone, but it is far from being a sure thing.
Maxis plans on sending out its invitations on a first come first served basis, although the mobile operator hasn't said when it will start disseminating them.
source:
Maxis
via
MDroid.my