OnePlus aims to sell between 3 and 5 million smartphones in 2015, 10 million in 2016
8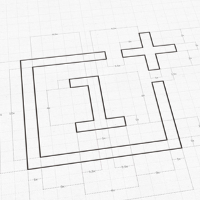 For a company that was founded back in December 2013, OnePlus is certainly doing very well in the crowded smartphone market. The company's single smartphone to date, the OnePlus One, was sold in one million units during 2014. Looking into the future, OnePlus executives expect to sell somewhere between three and five million handsets this year.
A few weeks ago, OnePlus CEO Carl Pei announced that that his company will launch a
OnePlus One successor
sometime in the third quarter of 2015. Furthermore, the CEO also announced that his company is also working on a second smartphone, one that puts emphasis on design over specs, meaning that it will probably turn out to be a more affordable smartphone (although the One was never expensive to begin with). These two smartphones, combined with the current-generation OnePlus One, are expected by OnePlus executives to significantly boost the company's smartphone sales this year.
The
OnePlus One
brought high-end specifications at a very low price, thus managing to draw in a lot of hype. Unfortunately for many frustrated potential customers, OnePlus did not openly sell the smartphone, offering it exclusively through an
invite-based system
instead. A couple of months ago, the company made the OnePlus available for purchase without an invite, although such
sales were time-limited
. In other words, there's no denying that the OnePlus One would have been sold in much higher quantities through a more traditional sales system. With this in mind, it's not surprising that OnePlus execs expect to sell between three to five million smartphones during 2015. What is a bit more interesting, however, is that the company expects to sell ten million smartphones in 2016.