MWC 2016: what to expect from Samsung
24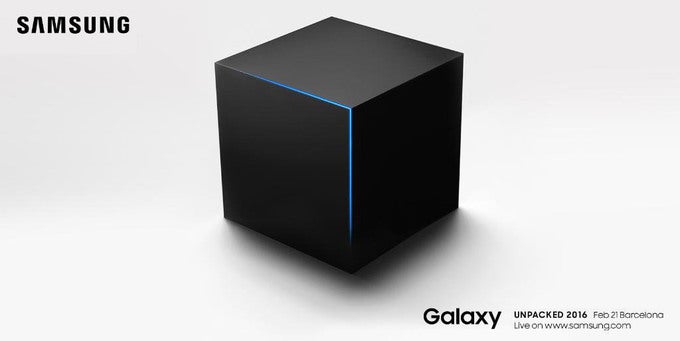 The Mobile World Congress is right around the corner and, as we all know, we are about to witness the reveal of a heap of awesome new gadgets. Among the manufacturers that are about to make an appearance is, as we all know, Samsung.
MWC is set to start on the 22nd of February which is when we will get to have a close look at everything announced. Sammy has an event scheduled for the 21st of February, which is when we expect it to unveil its new flagship duo – the Galaxy S7 and Galaxy S7 edge.
Now, while we are pretty sure that the two smartphones would be the apex of the show, it would still make sense if Samsung makes a couple of extra announcements. If you are going to be bringing out new tech, MWC is probably the best place to do it, due to the sheer amount of attention the event gets. So, here's the likely and unlikely stuff we would expect from Samsung.
Certain
Galaxy S7 / Galaxy S7 edge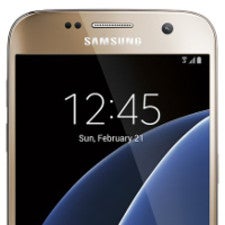 There's little doubt that we are going to see the two S7s — Samsung's own slogan for its Unpacked 2016 event it
#TheNextGalaxy
. The two new smartphones are expected to be a "regular size", 5.1-inch Galaxy S7 and a larger, 5.5-inch Galaxy S7 edge. Both will be divided into two different variants as well – some will be powered by the
Qualcomm Snapdragon 820
SoC, with which Sammy helped in both design and manufacturing, while others will have the home-brewed
Exynos 8890
silicone. Any variant is expected to have a generous amount of 4 GB of RAM under its hood.
For the camera department, the rumor mill claims that Samsung will be outfitting the new Galaxies with
a large 1/2" sensor
with a 12 MP resolution. This means larger individual pixels, which should also mean better low light performance — we saw this
work great
with the Sony IMX377, which has 1.55 μm pixels, in the
Nexus 5X
and
Nexus 6P
.
Other rumored features suggest the return of the microSD slot for storage expansion and
water-proofing
. And, naturally, a change in looks, which is more like a facelift than a radical redesign. All the leaked images of the expected Galaxy S7 show us a more
Note 5
-like design language, while the Galaxy S7 edge continues to do the signature dual-curved screen, with the phone's body being a bit more rounded off and softer at the edges.
Likely
Gear 360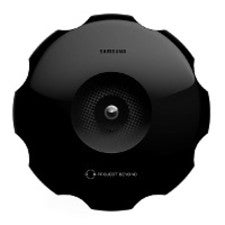 We've heard rumors and even seen renders of a 360-degree camera that may just be unveiled alongside the new Galaxies. The device is meant to shoot videos that are to be enjoyed mainly with VR goggles. Seeing as other rumors do claim that anyone who pre-orders the Galaxy S7 or Galaxy S7 edge will also get
a pair of Gear VR goggles for free
, we can see how the Unpacked 2016 event can have a VR undertone to it.
The reports don't reveal every key detail, but offer a solid idea of what to expect. Described as a "compact spherical camera", the Gear 360 achieves 360-degree imagery by virtue of 180-degree fisheye lenses. Through Bluetooth and a supplementary Gear 360 Connect app, the device will certainly operate with the Galaxy S7 line, and could potentially offer support to recent, top-end handsets like the Note 5.
The experience includes a Gallery app as well as a viewfinder, which packs a slew of controls like HDR, ISO settings and the like. Users can film in full 360 degrees at a maximum resolution of 1920 x 3840, or at 180 degrees from either of the two cameras at 1920 x 1920. A live feed of the camera can be beamed back to the connected handset, although it's unclear, at this stage, whether live streaming to other devices is part of the package.
The camera includes its own battery and on-board storage, though the capacities of either have yet to be established. There's no word on the price at this moment. Considering the accessible ($99) cost of the Gear VR versus comparable devices, one can only hope that the Gear 360 will follow a similar trend.
Samsung Pay expansion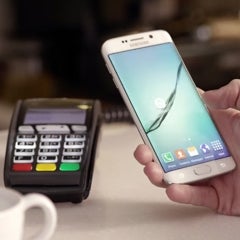 Back during CES 2016, Samsung made a promise that its electronic payment service — Samsung Pay —
will be expanding
to the UK, Australia, Spain, China, Singapore. and Brazil. Additionally, the service will also be supported by Sammy's flagship wearable – the
Gear S2
and Gear S2 Classic smartwatches.
While no date was given for the expansion, "early in 2016" was mentioned. Seeing as the Unpacked 2016 is a pretty major event in the first half of this year, it's very likely that this is the time when Samsung will give us a more accurate date for when the new countries will get support for Samsung Pay and when the smartwatch app will launch.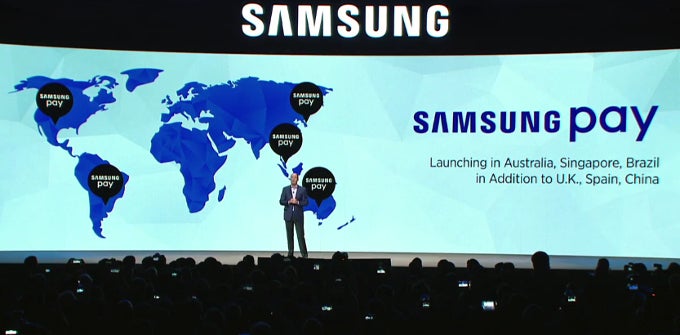 Not so likely
A new Samsung Tab S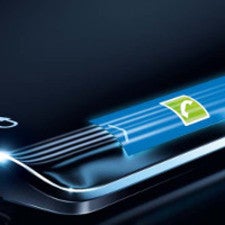 The Samsung
Tab S
and
Tab S2
are pretty impressive Android tablets, capable of giving Apple's respective iPad Airs and minis a run for their money. While we may be eager to see a new Tab S3 this year, we don't think it's very likely that it may make an appearance at the 2016 MWC, despite sporadic Internet rumors claiming that this may happen. Firstly, the original Tab S was announced in June of 2014, while the Tab S2 was announced in July of 2015 – it doesn't seem very likely for the Tab S3 to make an appearance at a late February event. Secondly, the Tab S is a flagship line, and we don't think Samsung would like to split the spotlight between it and the new entries in the Galaxy S line. As an addendum to the latter point — Samsung just announced the
TabPro S
less than
a couple of months ago
, which is a Windows-loaded tablet, positioned as a competitor to Microsoft's own
Surface Pro 4
.
But as long as we are entertaining rumors — some (not very trustworthy) reports out there are claiming that Sammy is toying with an "edge" concept for the Galaxy Tab S3. A tablet with a secondary screen could have some cool uses for multitasking and we might even see the return of the Edge Panels, which we haven't seen since the original curved phone — the Galaxy Note Edge. But this is pure speculation based on faint whispers.
Unlikely
A new smartwatch
Seeing as Samsung just announced fresh new
luxurious finishes
for its Gear S2 Classic and
a new fitness wearable
to sync with it, it looks like the company isn't ready to take the spotlight off its top smartwatch. The rumor mill has also been silent on the matter. What we expect to hear about the Gear S line is the launch date for the Samsung Pay app and possibly some more functionality for its fitness tracking features.