Lumia 950's 4K video feature allegedly showcased in sample clip
25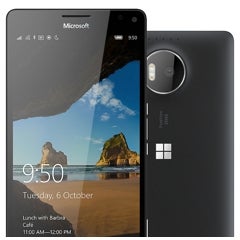 Microsoft's Lumia 950
and
950 XL
are easily the most impressive smartphones from the Lumia brand to date. Having waited an age for the line-up to spawn a flagship to compete with other high-end handsets, the unveiling of the Lumia 950 duo has finally given Windows fans something to savor. Since their launch, details on availability have been somewhat disheartening, with
AT&T being the only provider
in the U.S. to carry either device while
Canada seems completely unperturbed
. But there remains a fair amount of anticipation, and with demo units currently doing the rounds, a video on YouTube claims to showcase the 4K video-capturing abilities of the Lumia 950.
Since way back when it was a Nokia entity, Lumia has been synonymous with quality cameras. The 41-megapixel shooter of the
Lumia 1020
remains a part of folklore among Lumia fan -- many of whom still long for the appearance of its spiritual successor. Despite not boasting as many megapixels, the main snapper of the Lumia 950 looks a force to be reckoned with, and YouTube channel
videotistik
has offered what it claims is a glimpse of the feature in action.
The 4K video runs through a sequence of nature shots, capturing the early fall in all of its glory. There's no real word on how the operators of the channel managed to get hold of the Lumia 950 and capture this clip, so we're taking this with the cautionary pinch of salt. If this is the real deal, though, then it's certainly an encouraging sign to those who plan on buying Lumia 950 when it does drop.
Check out the full embedded video, and let us know of your take via the comments.