Lumia 900 $100 credits starting to arrive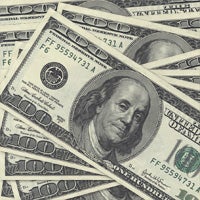 As you may remember, early
Lumia 900 adopters were eligible for a $100 credit
after software issues were found on the phone, whether their unit was affected or not. While the fix was already released, some of you may be wondering where your money is.
Reports around the web have been coming in today that people are beginning to receive their rebate money. Nokia addressed the software issue very quickly, so it is great to see them also make good on their rebate promise in a timely manner as well. What's really amazing is a lot of people picked up this device for under $100, so in the end, they essentially got paid to get the Lumia 900.
If you haven't received your credit yet, hold tight, it should be on its way. There are a lot of people who received it today, so it looks like Nokia is trying to resolve this whole things a swiftly as possible.