Lucasfilm to launch LEGO Star Wars Battles mobile game
0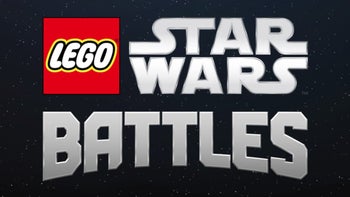 There are plenty of
LEGO games
available on smaller displays, and many more will probably come. The next title will combine two beloved franchises with millions of fans around the world – LEGO and Star Wars.
Lucasfilm has just
announced
LEGO Star Wars Battles, a new mobile game that mixes competitive combat, character collecting, and tower building with classic charm and humor of LEGO. In the upcoming game, players will lead an army of LEGO Star Wars characters into real-time multiplayer PvP battles in the arena, which are inspired by famous locations from throughout the galaxy.
To be successful, you'll have to collect and upgrade characters and vehicles, build LEGO towers to combat, defend and capture territory, as well as create both light and dark side armies.
LEGO Star Wars Battles includes heroes and villains that have never been featured in any other LEG Star Wars game, such as Rey and Kylo Ren, the First Order's BB-9E, and a Duros rebel trooper inspired by Star Wars Battlefront.
There will be more than 40 units featuring characters, vehicles, and troops from Star Wars films and animation that can be collected in LEGO Star Wars Battles. Now, the bad news is the game won't be available any time soon, as Lucasfilm announced LEGO Star Wars Battles will be available in 2020 on the App Store and Google Play, so we'll just have to wait at six months.