Looking to spank Spotify, Apple proposes new flat rate royalty plan for music streaming
70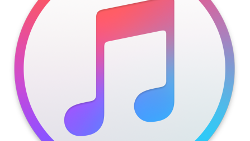 Looking to land a blow to its music streaming rival Spotify, Apple has sent a proposal to the U.S. Copyright Royalty Board that would change how royalties are calculated. Obtained by the
New York Times
, Apple's plan would pay songwriting royalties of 9.1 cents for every 100 times a song is streamed. The proposal would replace the current complex formula used to compute these payments.
Whether it was by design or a coincidence, one of the music streamers that would be affected the most by Apple's proposal would be Apple's chief music streaming rival Spotify. The latter is the industry's biggest player with 100 million subscribers.
30 million pay $9.99 a month for 'premium' service while 70 million listen for free
using an ad-supported tier. It is this free tier that would be affected the most by Apple's proposed royalty plan.
Unlike Spotify, Apple doesn't have a ad-supported plan for Apple Music. On the other hand, Apple does give iOS and Android users a one-time three-month free trial. Once the three months is over, the paid service kicks in. Apple's proposed flat-rate royalty plan would affect Spotify's ad-supported service, making it more expensive to run.
Royalties are a huge expense for music streamers to pay. For each $9.99 that Apple receives from its paid subscribers each month, $7 goes to songwriters, performers, producers and the music labels. How hard is it to make money streaming music? After being in business for 10-years, Spotify has yet to report a profit.
"We agree 100 percent with artists that they should have the right to decide where their content is available — whether it's free or when it's free, when it should be paid or how much it should cost." Eddy Cue, senior vice president of internet software and services, Apple (via the Hollywood Reporter)
Besides Apple, other companies like Spotify, Google, Pandora, Amazon (and the Recording Industry Association of America) were expected to send in their own proposals to the Copyright Royalty Board. The Board is looking to replace the confusing and complex system now in use, with a new and simple formula to cover downloads and interactive streaming services from 2018 to 2022. The deadline to file was yesterday, and the Board has not released any of the proposals.
source:
NYTimes