Location based ads coming to Twitter?
5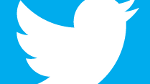 According to well placed sources, Twitter is about to start showing
location-based advertisements
. This will allow advertisers to aim a message specifically at Twitter users standing in certain locations. Stores can send out an ad to a person who is close by, offering an incentive to get that person into a nearby store. Twitter will deliver ads based on geographical regions and further narrow it down by zip codes followed by latitude and longitude. The messaging service hopes to have location based advertising in place by the 2013 holiday season.
With location based advertising, a person inside a specific toy store during the holiday season could receive ads from that store offering a great deal. The location based advertising will mesh with Twitter's keyword targeted advertising that looks for certain words and phrases inside a tweet to determine which ads should be sent to a specific user. Everyone wins. The Twitter user saves money buying on a product that is relevant to him/her, the store gets the potential to ring up more sales, and Twitter gets more advertising dollars.
Location based advertising is not something new. Facebook has used zip codes to target ads since 2011.
source:
AdAge
via
SlashGear