Local police spying on your cellphone calls?
17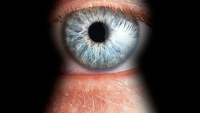 A published report this weekend says that besides the NSA, local police are also spying on your cellphone calls. According to the report, local and state police are using new technologies to snoop in realtime. This allows the authorities to capture information on people even if they are not the subject of an investigation. Based on a study of 124 police agencies in 33 states, 25% of police agencies employ a method known as a "tower dump" that provides law-enforcement with information including the location, identity and activity of any cellphone that connects to a particular cell tower.
The technology used by the police should be scary to those who guard their privacy. A device called the Stingray, which is the size of a suitcase, is placed inside a car that is driven around local neighborhoods. Basically a portable cell tower, Stingray tricks your cellphone into believing that it is a real tower and connects to it, giving the cops information and data. This equipment costs as much as $400,000, but is funded by the federal government thanks to anti-terror grants.
"When this technology disseminates down to local government and local police, there are not the same accountability mechanisms in place. You can see incredible potential for abuses."
-Catherine Crump, Attorney, ACLU
While organizations like the ACLU are worried about the amount of data being collected by police without a warrant, the cops say that they need to mine this information to track criminals, terrorists and kidnappers. The fear is that in the course of sifting through data, the police will stumble on other illegal activities not listed in the court order. But most police officials say that they are interested only in the information generated by a targeted criminal or a victim.
Once a tower dump reveals information, the police can refine the data by asking the courts to force the carrier's to release more information like addresses, call logs and texts. Any information that violates a person's constitutional rights will not be allowed to be used by the courts. The problem is that with
the recent worry about NSA spying
, most Americans are greatly concerned about what is being done with all of the data generated by their cellphone.
source:
USAToday