These phones release the most and the least radiation
27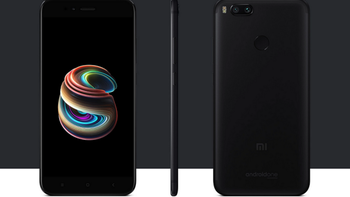 Every now and then consumers are whipped into a frenzy over the possibility that smartphone radiation leaks pose a health threat.
A report released by The German Federal Office for Radiation Protection
(Bundesamt für Strahlenschutz) reveals the amount of radiation emitted by some newer and older smartphone models. The data is released in watts per kilogram with the "safer" phones reporting lower scores.
The handset that emits the highest level of radiation, according to this data, is the Xiaomi Mi A1 (see image at the top of this article), which releases 1.75 watts of radiation per kilogram. The OnePlus 5T is second with a 1.68 watts per kilogram score. Some popular phones that you might find in the hands of U.S. consumers include the
OnePlus 6T
(4th place, 1.55 watts per kilogram),
Pixel 3 XL
(7th place, 1.39 watts per kilogram),
Pixel 3
(12th place, 1.33 watts per kilogram) and the
Apple iPhone 8
(14th place, 1.32 watts per kilogram).
Keep in mind that there is no specific number that would make a phone dangerous to use. German environmental group 'Der Blaue Engel' (Blue Angel) certifies smartphones with a watt per kilogram reading of .60 and lower, which means that all of the aforementioned handsets release more than twice the radiation that the organization is okay with.
What about those handsets that release low amounts of radiation? The
Samsung Galaxy Note 8
and the ZTE Axon Elite are tied at the top, both releasing .17 watts per kilogram. The
LG G7 ThinQ
is tied with the Samsung Galaxy A8 for third (.24 watts per kilogram). Speaking of Samsung, half of the phones on this list are manufactured by the company. That includes devices like the
Galaxy S8+
(.26),
Galaxy S9+
(.29) and the
Samsung Galaxy S8
(.32).
Recommended Stories