Survey reveals that less than 50% of Apple iPhone owners know which model they use
65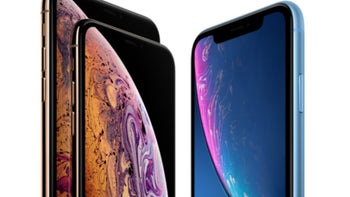 Decluttr is a site that sells refurbished smartphones, tablets, and other tech gear.
It recently conducted a survey
(via
iDropNews
) among 2,000 phone owners and discovered some interesting things. First of all, those who own a flagship Samsung Galaxy handset are more likely to know the model of the device in their hand than an iPhone user. Only 44% of those asked knew that the phone they have is an
iPhone XR
or an
iPhone 7
. Just 45.9% of those surveyed knew that they own an
iPhone 8
. On the other hand, 71.32% of
Galaxy S9+
owners could identify the phone they are using while 58.43% knew that the device in their pocket is a
Galaxy S8
.
The site found that more than 50% of Americans had upgraded to a new phone within the last year. The biggest reason for upgrading? 31% said that they bought a new phone because their last one broke. 26% simply wanted to purchase a faster device. And while we often talk about the rising prices for smartphones, 43% of those upgrading paid $500 or more for their new phone and 86% of those said that the phone they purchased was worth the price they paid.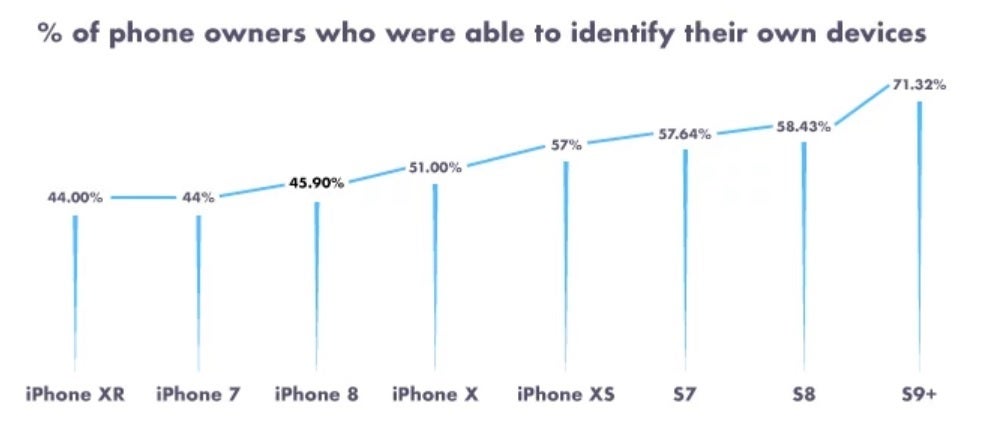 More than 50% of Apple iPhone owners don't know which model they have
Since the site sells refurbished phones, it pointed out that 68% of those surveyed couldn't find any difference between a new phone and a refurbished one. And while 60% said that they could save as much as $399 by buying a refurb, only 6% of the respondents actually own one. Despite that small percentage, 51% said that they would consider buying a refurbished phone in order to save money.

47% of Apple iPhone users on AT&T think that their phone is 5G compatible

The survey also revealed that only 40% of
Samsung Galaxy S7
, Galaxy S8, and
Galaxy S9
owners know that their phone supports wireless charging. And while only 14% of
iPhone X
,
iPhone XR
, and
iPhone XS
owners are aware that their iPhone has NFC, more than 50% of them know that their phone is water resistant. That could be because water resistance is more important to the regular guy on the street than NFC or even wireless charging.
With U.S. carriers slowly starting to offer 5G service to just a small fraction of their customers, it seems many Americans aren't aware of what 5G means. About 33% of Americans claim that they own a 5G device, which of course is not true. Right now the only handsets sold in the states that can connect to a 5G network is the
Samsung Galaxy S10 5G
(Verizon, T-Mobile, and Sprint), the
Moto Z3
and the
Moto Z4
with the 5G Moto Mod accessory (Verizon). And here's the funny part; the majority of those Americans who claim to have a 5G phone say that they have noticed an improvement in their mobile service while using their mostly non-existent 5G network. Some of the blame for this confusion can be placed squarely on AT&T and it's 5G Evolution network.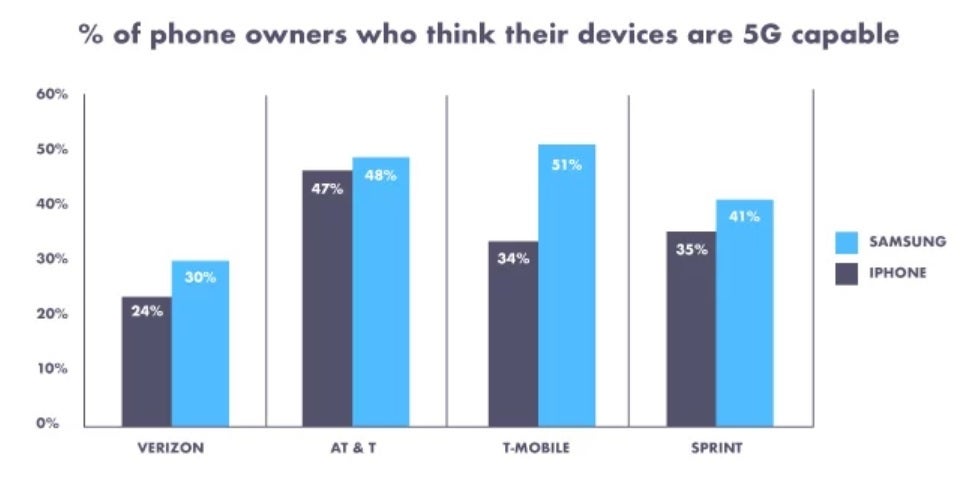 47% of Apple iPhone owners on AT&T think that their phone is 5G compatible
AT&T took a 4G LTE-Advanced network that uses technology like 4 X 4 MIMO to increase the number of connections between its cell sites and compatible phones and gave it the name of 5G Evolution. This confuses subscribers who think that their phones are connected to a 5G network. To make matters worse, AT&T customers with a compatible handset see a 5G E icon in their handset's status bar when connected to this faux 5G network. This is also bad for the industry because it gives these AT&T customers a false sense of how fast 5G really will be. The survey conducted by Decluttr found that
47% of the carrier's iPhone owners think that their device is 5G compatible
(Apple isn't expected to release a 5G iPhone until 2020 at the earliest) and 48% think that their Samsung phone supports 5G service.