Lenovo to phase out Motorola name (UPDATE)
58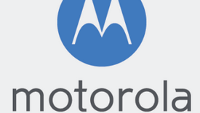 Motorola, the company associated with walkie talkies used by the Allies in World War II and the company that kicked off Androidmania with the launch of the
Motorola DROID
in 2009, is going away. Today's report is something of a shocker considering that back in August, Lenovo said that it would merge its Lenovo Mobile division into the Motorola group
and stop using the Lenovo name for phones and tablets
.
The Motorola name will stay alive as a corporate division inside the Chinese manufacturer, and the Motorola 'batwing' logo will still be used on handsets. While the Moto name will be kept for high-end devices, they will be branded
Moto by Lenovo
. The Vibe name will be used for entry-level, budget priced phones. The Vibe series will come to the U.S., according to Motorola president Rick Osterloh, but not necessarily this year.
UPDATE:
Motorola has provided us with the following official statement: "
Motorola Mobility continues to exist as a Lenovo company and is the engineering and design engine for all of our mobile products. However, for our product branding we will utilize a dual brand strategy across smartphone and wearables going forward using Moto and Vibe globally. 'Motorola' hasn't been used on our products since the launch of the original Moto X in 2013.
"
Even before the Motorola DROID, the company made a name for itself in the cellphone market with the thin
Motorola RAZR V3
flIp phone. The DROID's launch in November 2009 gave Verizon and its customers the Apple iPhone challenger that they was desperate for. With a larger screen that the iPhone, the DROID had a slide out QWERTY keyboard and featured Android 2.0.
While Motorola never was able to achieve that same level of success, it did introduce the first phone to carry a fingerprint scanner with the
Motorola ATRIX 4G
. Another model, the
Motorola DROID BIONIC
was the surprise hit of CES 2011 But the phone had to undergo major design changes before the device was launched, and the new look didn't wow consumers like the original one did.
Motorola was purchased by Lenovo in 2014 for $2.91 billion
, just three years after
Google had acquired the company for $12.5 billion
. Keep in mind that Google kept the patents and certain projects when it made the transaction with Lenovo.
source:
CNET