Lenovo calls rumor about purchase of Nokia "a joke"; Nokia execs buy 1 million shares
9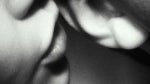 Nokia has been the subject of takeover rumors ever since
the stock started sliding
more than 4 years ago. Recently, the shares slid to a 52 week low of $1.63 before rebounding sharply back over $2.60.
Samsung
and
Microsoft
were the two names most associated with the rumor with the latter company the most logical fit because of Nokia's deal with Microsoft for the use of Windows Phone. The latest rumor has Chinese computer manufacturer Lenovo buying Nokia.
Lenovo has a much smaller footprint in the smartphone business than Nokia. In fact, when word of the rumor reached Gianfranco Lanci who runs the company's operations in Europe, Middle East and Africa,

he called it a joke

and said nothing was happening with Nokia
"The purchases underscore the board and our leaders commitment to Nokia and confidence in our future.,"-

Susan Sheehan

, Nokia spokeswoman via email to the WSJ
. Meanwhile, Nokia executives were digging into their wallets to buy more shares of the stock, believing it to be cheap at current prices. Executives of the Finnish based handset manufacturer
bought 1 million shares
. CEO Stephen Elop purchased 275,000 Nokia shares to bring his cumulative total to 425,000. New chairman
Risto Siilasmaa, purchased 333,000 shares
while five other executives also bought the stock. The transactions were done last week when Nokia traded between 1.40 to 1.74 EUR ($1.72 to $2.14 USD).
The combination of the Lenovo rumor and the executives stock purchases have Nokia shares up over 8% on Wednesday to $2.61 in NYSE trading. The stock has been strong recently,
rising 61% in the last few weeks alone
.
source:
Reuters
,
WSJ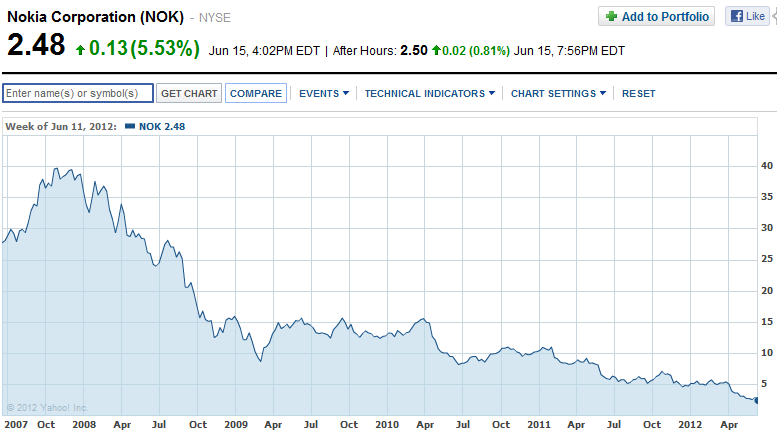 Nokia's stock has been red hot over the last 5 trading days
Recommended Stories