Lenovo Vibe X2 unveiled: 'world's first layered smartphone' is sleek, also first with MediaTek's new octa-core chip
27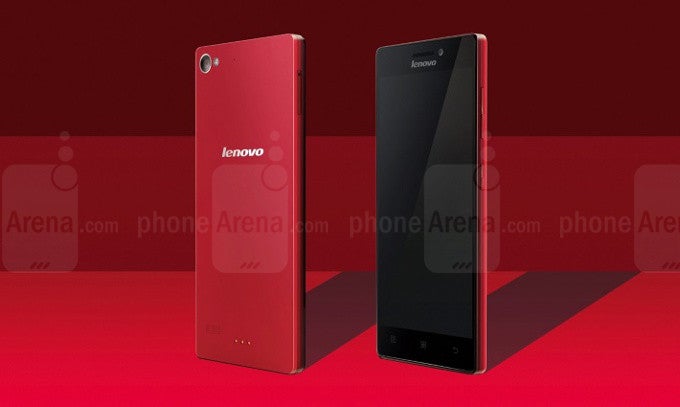 Lenovo has just lifted the cover off its brand new Vibe X2, 'the world's first layered smartphone'.
This is a fancy description of the stand-out 'tri-layered' strips of color on the side of the phone, but what's truly remarkable is that the Vibe X2 is a stylish and sleek metal 5-inch handset that is the world's first to feature MediaTek's MT6595m octa-core chip.
Design-wise, the sleek, 7.27mm (0.29") gadget has simple, flat and blocky lines, and it comes in white, red, gold and dark grey colors.
The Vibe X2 runs on Android 4.4 KitKat with Lenovo's custom VIBE user interface on top of it. Here are all of its specs highlights:
Andoird 4.4 KitKat with VIBE UI
7.27mm thin
5-inch 1080 x 1920-pixel (Full HD) IPS display
MediaTek MT6595m True8Core processor
2GB RAM, 32GB internal storage
13-megapixel rear camera, 5-megapixel front cam
LTE HSPA+
2300mAh battery
Being the first with this new MediaTek octa-core chip, Lenovo claims that the processor has power-saving features that help improve battery life, so one could expect a little extra juice from the 2300mAh battery.
In addition, the Vibe X2 comes with what what Lenovo calls "Xtensions". These click-on accessories are the Vibe X2 battery and Vibe X2 speaker. The Vibe X2 battery is extremely thin at just 5.1mm and not only extends battery life by up to 75%, but also acts as a case to protect the phone, while the X2 speaker adds more oomph to your tunes.
With a price of the very reasonable $399, the Lenovo Vibe X2 is much cheaper than other flagships, and that's always a good thing. The X2 release date is September for China and October for select other regions (Pacific Asia, where the phone will get dual SIM version, Eastern Europe and the Middle East), but there is no word on U.S. availability.