Leaked email shows Best Buy will release the HTC EVO 4G LTE on Saturday
9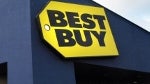 On Thursday, we told you that Sprint would be offering the HTC EVO 4G LTE
in its stores and online starting this Saturday, June 2nd
. Thanks to the release of the handset,
which was held up at the U.S. border
along with the HTC One X for AT&T, there should be
no more delays in obtaining the device
. But what if you pre-ordered or plan on buying the model from a third party retailer like, say, Best Buy? A leaked internal email for the big box retailer has the answer.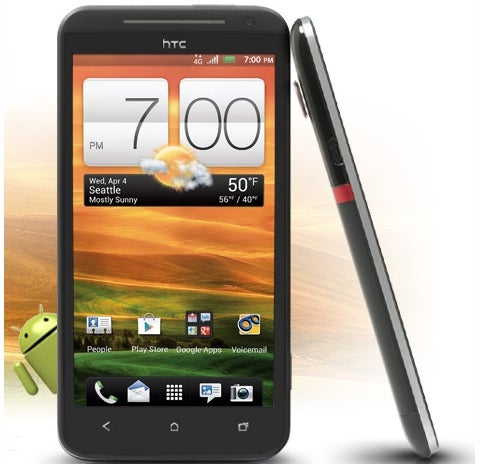 The HTC EVO 4G LTE
According to the leaked email, Best Buy has started receiving the units in its stores on Thursday. Despite having the phone in stock,
pre-orders and regular sales will not take place until Saturday, June 2nd
, matching Sprint. Pre-orders will still be accepted on Friday, June 1st. And that brings us to a strange little note in the email. While pre-orders are strictly not allowed to be released before Saturday, those with an existing pre-order were supposed to have been called by the store and allowed to pick up the HTC EVO 4G LTE on Thursday. If you had a pre-order with Best Buy and did not pick up the device on Thursday, you are strictly SOL until Saturday.
That leads us to this question. Did any of our loyal readers manage to snag their HTC EVO 4G LTE from Best Buy on Thursday? And if you did, let us know what you think about Sprint's new flagship Android device. Simply post your comments in the box below.
source:
Phandroid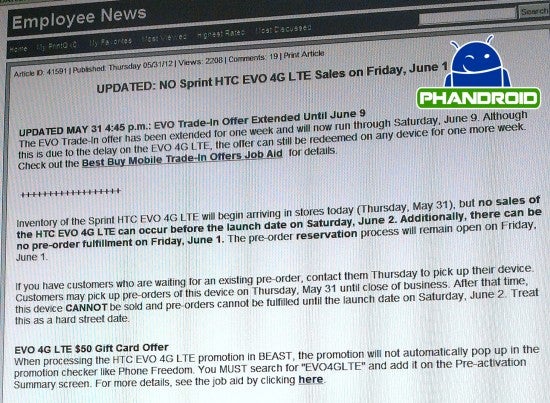 A leaked internal Best Buy email says the HTC EVO 4G LTE will be released Saturday
Recommended Stories