Leak reveals some of Let's Talk's Black Friday deals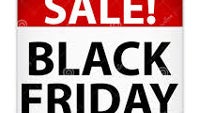 With Black Friday almost upon us, there are going to be so many deals for handsets and tablets that you can almost taste the savings now (and for the record, they taste sweet). Let's Talk is going to have an assortment of smartphones priced to move and a leak has revealed some of what the retailer will be offering you at the end of this week.
First, the
HTC One max
and its phablet-sized screen will be priced at $89.99 with a signed two-year pact with Verizon. Considering that the HTC One on steroids (with a fingerprint sensor thrown in for good luck) is
normally priced at $299.99 on contract
, you better shake off your tryptophan-induced lethargy by Friday and take advantage of this deal.
Perhaps you really want the
Samsung Galaxy Note 3
. Putting your John Hancock on the dotted line, and subscribing for two-years of Verizon service, will allow you to pick up the third iteration of Sammy's phablet for $179.99. Another featured device is the
Motorola DROID MAXX
with its 48 hour battery life. This might not be a phablet like the other two devices, but what it lacks in size, it makes up with its 3500mAh cell. We'd love to tell you the Black Friday price of the DROID MAXX for Let's Talk, but unfortunately that price did not leak.
If you're in the market for a new phone, there is no better time than now to go shopping, especially if you're planning on pulling the trigger on a purchase this weekend.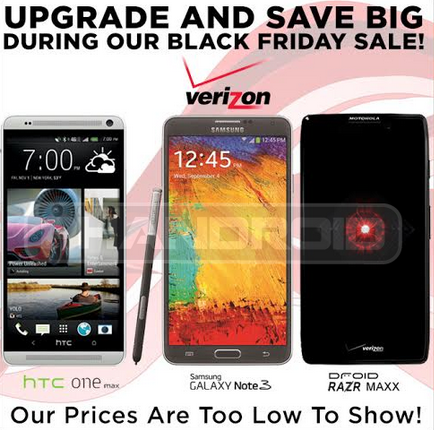 Leaked ad shows off some of the phones that will be on sale from Let's Talk on Black Friday
source:
Phandroid