Latest data shows that the Apple Watch has 6.8% of the U.S. wearables market
25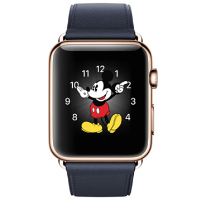 With wearable devices becoming more mainstream, Kantar Worldpanel ComTech is starting a new quarterly report for the category beginning with today's release that covers the first quarter ended in March. The report shows that there is plenty of room for growth in this arena, something that is now long gone from the smartphone market.
The data compiled by Kantar Worldpanel shows that 12.2% of those in the U.S. are wearing a smartwatch or
fitness tracker
, almost twice the percentage that sports a wearable in the EU (6.6%). The U.S. market is dominated by fitness trackers, which have a 75% share of the "wrist wearable" niche. This partially explains why Fitbit has a leading 61.7% of the U.S. wearables market. Kantar Worldpanel ComTech wearable tech analyst Shannon Conway says that Fitbit succeeds "by communicating a clear and simple value proposition to consumers."
In addition, stories like the one we told you last month about
a Fitbit Charge HR possibly saving the life of a man who suffered a seizure
can only make the brand more popular. Thanks to the lower price of a fitness tracker, 43.1% of these devices sold in the U.S. are passed off as a gift, compared to 33.3% for smartwatches. That means that if you don't own a wearable yet, you have a pretty good shot of getting one for your graduation, next birthday, promotion or Bar Mitzvah
.

Smartwatches are beginning to take space on the wrist away from regular "dumb" timepieces. 31.9% of all smartwatches, and 43% of Apple Watch models are taking over from a regular watch. And speaking of smartwatches, the inaugural Kantar Worldpanel ComTech wearables report shows the Apple Watch with 6.8% of the combined U.S. fitness tracker and smartwatch market.


Apple Watch Review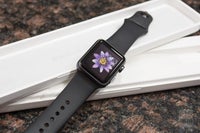 source: KantarWorldpanelComTech via CNET